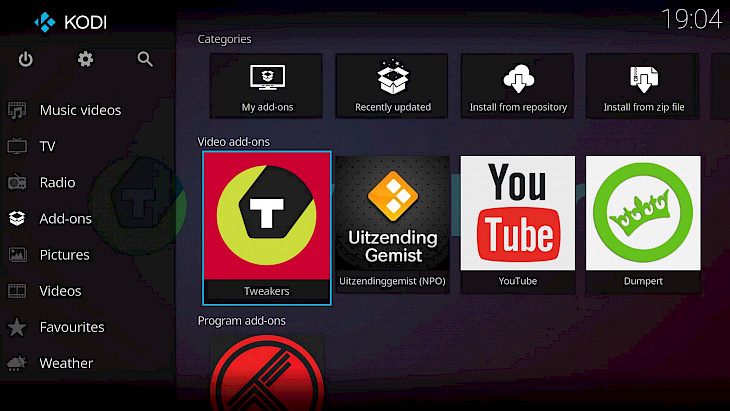 Download Kodi 18.8
Kodi, formerly referred to as XBMC, is an award-winning free and open source GPL media player and entertainment hub software that can be installed on Linux, OSX, Windows, iOS, and Android, with a 10-foot television and remote control user interface.
Kodi allows users to play and view most videos, music, podcasts, and other local and network storage media and internet digital media files.
Features of Kodi 18.8
The remarkable set of features presented by Kobi 18.8 is mentioned in detail below.
Fantastic Music
Kodi can play all your music, including formats such as mp3, FLAC, wav, and wma. For ultimate control of your music collection, it has a cue sheet, tagging help, and smart playlists.
Breathtaking Films
Kodi can also do films! Kodi can easily import, browse, and play your movie collection, supporting all the major video formats, including streamable online media.
Excellent Television Shows
The TVShow library supports views of episodes and seasons with posters or banners, tags viewed, descriptions of the show, and actors. Perfect for keeping track of your growth.
Photos
Use your remote control to import images into a library and search the various views, start a slideshow, sort or philter them all.
PVR and Live TV
Kodi enables you to view and record all of your live TV from the GUI app. It works with a variety of standard backends, including MediaPortal, MythTV, Tvheadend, NextPVR, and many others.
Multiple Add-Ons
The real power of the media player comes from the wide choice of add-ons generated by users that are accessible via repositories. For typical web services, programs, and scripts, there are Add-Ons.
Interfaces for the Internet
Utilize its JSON-RPC based remote interface to communicate with the software. This brings plenty of possibilities to move the software to the next stage with remote controls, web browsers, and 3rd party tools.
UPnP Compatible
You can stream to and from any other Kodi instances with UPnP compatibility and play on other UPnP compatible devices in your home with ease.
About Remote Controls
The program helps you to monitor your media your way, with support for hundreds of remote controls, CEC-compatible TVs, or one of the latest Smartphone and Tablet Apps.
Download and Install Kobi 18.8 for Windows PC
The back version 18.8 of Kobi is preferred by several users and can be easily downloaded by clicking on the 'Download' button provided above. Once downloaded, you need to install Kodi on your Windows PC by running the setup installer that just got downloaded. After the installation is over, Kodi can be run smoothly and efficiently on your Windows system to play all kinds of multimedia files of your choice. Enjoy with friends and family!
However, you must be aware that Kodi itself does not supply any media. Users must have their own content or manually refer to this program to the online services of third parties. There is no support offered by the Kodi project for bootleg video material.
You might also like