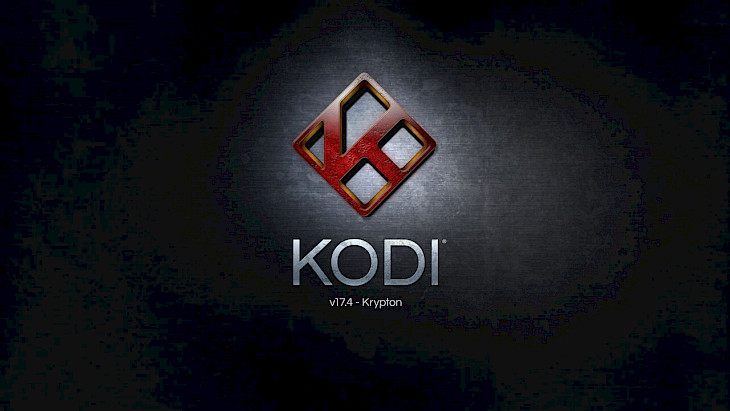 Download Kodi 17.4
Kodi is an open-source media player software developed by the XMBC Foundation. The software was released in 2002 as an Xbox Media Player and later upgraded in 2003 as an Xbox Media Centre. The software later emerged as a native application for all kinds of platforms like Android, BSD, Linux, macOS, iOS/tvOS and Windows. The software was developed as a non-profit technology and is available on multiple systems and also on hardware platforms. The software comes with a 10-foot user interface which can be used with remote controls, televisions, and also for digital files from both local and network storage media.
Features of Kodi
Music: The software is designed to play all kinds of music files including mp3, FLAC, WAV and WMA types of formats. The software comes with a cue sheet, smart playlists, tag reading support that allows users to have complete control of their music collection.

Movies: The software supports all types of main videos formats that also includes streamable online media. The software also allows users to browse, import and play their favorite movies collections with ease.

TV Shows: The software supports all types of TV show's episodes along with the season views, posters, banners, show descriptions, watched tags, and cast list.

Photos: Users can import their pictures into an in-built library and can browse their pictures with different kind of views. Users can also have a slideshow, filter or sort their pics too, all under the comfort of their remote controls.

PVR: The software allows users to watch and record their favorite live TV shows, all under the comfort of an easy-to-use interface. The live TV recording works under a number of platforms like MediaPortal, MythTV, Tvheadend, NextPVR, etc.

Skin: The software allows users to change the entire appearance of the interface with different kinds of skins available. The customization comes with a wide range of different kinds of skins that are sure to fulfil anyone's tastes.

Add-Ons: The software comes with a wide range of compatibility for Add-Ons for popular web services, scripts and applications.

Web Interfaces: The software is capable of interacting with JSON-RPC based remote interface which helps in bringing the user's remote control a load of possibilities, third-party tools, and web browsers which take the software to the next level.

Remote Controls: The software is compatible with hundreds of remote controls, smartphones, tablet apps, and CEC-compatible apps that help in controlling the user's media in a lot of ways.

Compatibility: The software was written with C++ core, with modified versions of Kodi-XBMC together along with JeOS in orders to be compatible to set-top boxes, smart TV's, embedded systems based on armhf platforms like Raspberry Pi, hotel television systems, digital signage, and also for derivative applications like MediaPortal and Plex.
Installation Requirements for Kodi
To install Kodi on PC, make sure that the following requirements are met by the user in the PC desktop.
PC – Make sure that your PC is on Windows 7 or higher with at least 4 GB of RAM.

Compatibility Mode is enabled.
How to Download Kodi on Windows
Follow the below steps to download and install Kodi on your PC:
Go to Kodi's website, and go to Downloads.

Click on Download Now.

Select 'Save' to download the program. The file will be saved in the Downloads folder.

If you want to save in a specified folder on your desktop, then click on 'Save As' and select the folder you want the program to be saved.

After the download is complete click on the .exe file.

The installation process will start.

Run the installation package.

Wait until the update completes

Follow the Windows installation instructions and select options accordingly.

Click on Finish to complete the installation.

The program icon will appear on the desktop.

Select the icon to start the application.
You might also like