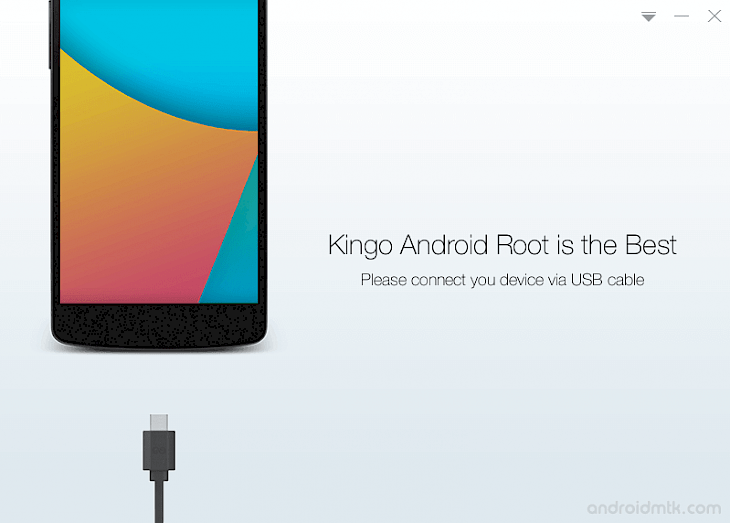 Download Kingo Android Root
Those who are using android phones will need to root their device to work or install some specific application in their device. Installation is not a complicated task but sometimes the application bounces back for the simple reason that the android device is locked. To unlock it, you will need a unique tool that has access to the android tool right from the root of the system that provides unlimited potential.
Kingo Android Root was developed to help android users to root their devices most safely and reliably. The user can easily use this software without any preparations and risks. There is no need to mess with the complicated scripts in some forums or afraid of bricking or damaging the device. Rooting is a modification process in the device's original system, which removes the limitation and allows full access, which facilitates the removal and replacement of the device's operating system with the custom one.
The android devices are on boom nowadays and everyone is using the smartphone to perform their day-to-day activities. Kingo Android root makes your android smartphones much smarter by improving the performance. Irrespective of your android version, you can enjoy this application on any device, this fantastic software is capable of rooting almost every Android model from Android 1.5 the cupcake to the newest Android 4.3 Jelly Bean.
FEATURES
Avoid Bloatware
Bloatware is those specific apps or parts of your mobile device that cannot be uninstalled. Rooting is the only process to get rid of them. These apps continuously drain your battery as well as RAM. This software allows the users to uninstall these unnecessary applications from your device.
Customization
If you get bored with your device's same look, you can change it during the rooting of your device and modify your device's appearance by making it more pleasant and organized.
Add extra options
This fantastic application enables the user to add more options and flexibility to their device after rooting. It will consequently increase or enhance the functionality of the device.
Kingo one-click root
Rooting is considered an advanced operation that requires carefulness. If any android root software is coded improperly, it may cause a severe issue and even damage your device. Kingo android root software provides one-click root and total safety even when it fails. This excellent feature of this software stands it out among all similar root tools
How to install Kingo Android Root on your Windows operating system?
For a tremendous and safe rooting experience, download this fantastic software on your system. The PC version of this software is available easily and you can install it from any trusted website. Follow the guidelines and instructions described below to download this fantastic software on your Windows operating system.
Go to the official website of the Kingo Android Root software to install the PC version. To visit the site, click https://www.kingoapp.com/android-root.htm. Alternatively, open your browser and search "Download Kingo Android Root on Windows" and choose any trusted website like filehorse.com to download the rooting software.
Follow the step-by-step instructions carefully to install this software on your PC.
Once done with the installation, now plug your android device into your computer with a USB cable and enable the USB debugging mode.
Click "Root" to begin the rooting.
Getting the root result and enhanced the performance of your android device.
Make sure that you will do all the necessary and required preparation before starting the rooting procedure.
You might also like