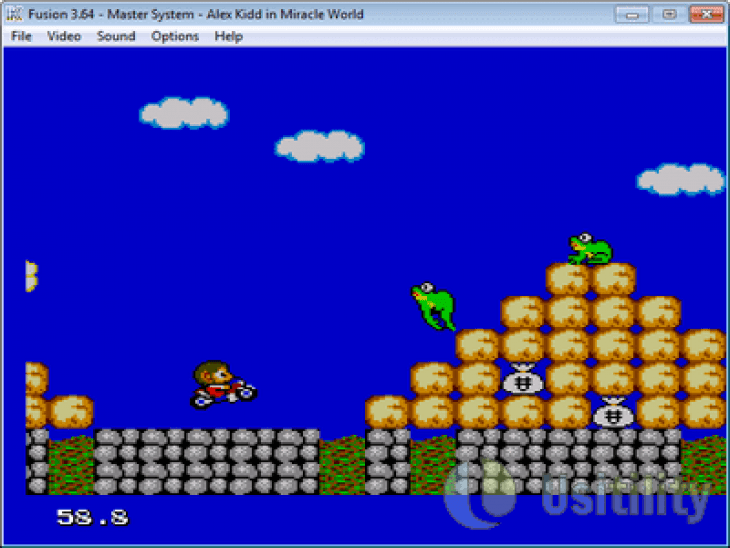 Download Kega Fusion
Developed by Steve Snake, Kega fusion is a multi-system emulator use by gamers to play video games for the SEGA genesis 16-bit consoles on their Windows Operating system. This emulator software has inbuilt support for the various titles from the retro 2D platform on your desktop screen. It also provides support for the add-ons which consequently enhance the user experience. The add-ons include Sega CD, Sega 32X, and Sega Game Gear.
Although, the competition range of this emulator is very crowded it separates itself from the competition by placing high importance on accuracy. For a better and enormous user experience, it just refuses to accept the inaccurate rendering of visuals and audio instead of running the game faster. You can easily copy this program on any external device like USB and conveniently run it directly on other devices. Kega Fusion is a portable application and will not leave any traces on your Windows registry. This gives you the freedom to take this program anywhere with you and play games with minimal effort.
The emulator software has an orderly and clean interface that allows the users to play SEGA games with ROM image files and supports multiple file formats. You can also play 32X ROM files and Sega CD images on this fantastic platform. Kega fusion enables the users to add files in the primary panel by simply using the drag and drop option. To save time, you will find an inbuilt browser function to search for a particular file.
For enthusiast gamers, Kega fusion is an excellent platform as it allows them to play games on the netplay. You can freely modify the game data for manipulating different aspects of the games and this will take place by activating the Game Genie System. furthermore, the user can also make the program represent or display the number of frames and enable the SC-3000 keyboard.
While playing the game you can switch to full-screen mode and also use the hotkeys for effective control of the entire process. for the users to achieve the best mega CD games emulation results, Kega fusion developers recommended keeping the option 'perfect sync' enabled during the gameplay.
How to install Kega fusion on your Windows operating system?
Kega Fusion is one of the most accurate Sega Genesis emulators that provides many useful features that help you to play your favorite classic games with ease. Fortunately, you will not need heavy system requirements to run this software properly. To install this software on your PC, follow the guidelines and instructions described below.
Step 1: It is always preferred to install this software from the developer's official website.
Step 2: Alternatively, open your browser and search "Download Kega Fusion for Windows" in the search box.
Step 3: Now, you will get a list of websites on your search result page. You can select any trusted website like filehorse.com to download the setup file of this software.
Step 4: Once you have downloaded the setup file, follow the step-by-step guidelines and instructions to start the installation process and run this software on your system.
Step 5: After following all the steps, click on finish, and now you can use this fantastic software on your Windows operating system
You might also like