KCleaner download for Windows.
What is KCleaner?
KCleaner is a free and easy to use tool to search and delete all temporary files created by apps installed in Windows. The program can be also used to remove all traces left during the system use. You can download KCleaner for free.
One of the most recognized options available in KCleaner is the ability to work automatically in the background. The user can decide if he likes to run the app in manual or automatic mode.
In manual mode, you can choose when to scan the system for temporary files and decide what should the app do after complaining the task like exit or shutdown and restart the system.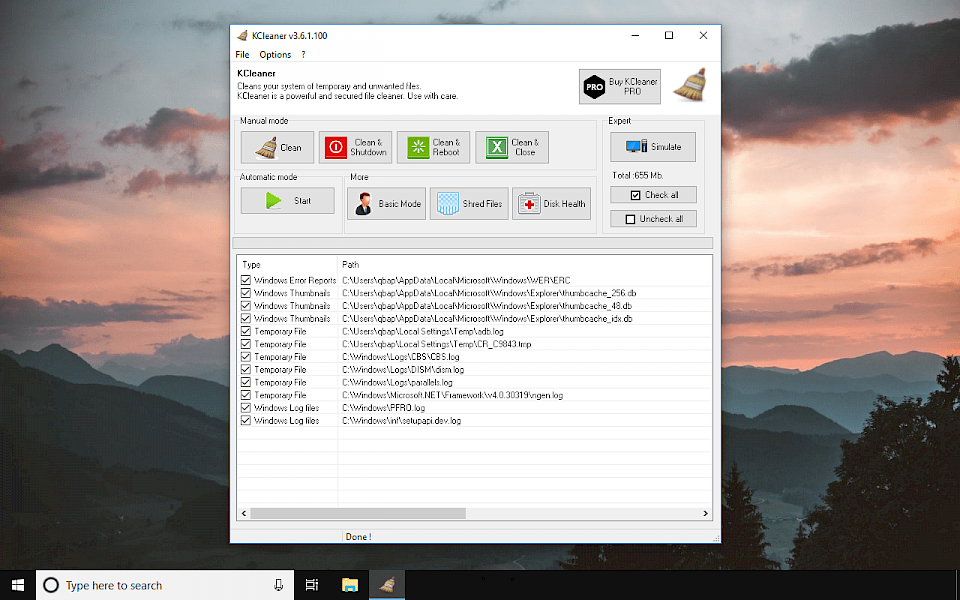 In automatic mode, KCleaner is working in the Windows tray and checking the system for new temporary files created by the system and popular apps.
KCleaner offers also an option to remove files in secure mode using one of popular shred data algorithms and tools to check the health of your HDD.
KCleaner offers also an expert mode where you can manually select system and third part apps that will be scanned for temp files. You can change there also the time used for auto scanning feature.
KCleaner can delete cache data of browser and popular apps, Windows temp folder, recycle bin files, logs created by some apps, recent open documents etc.