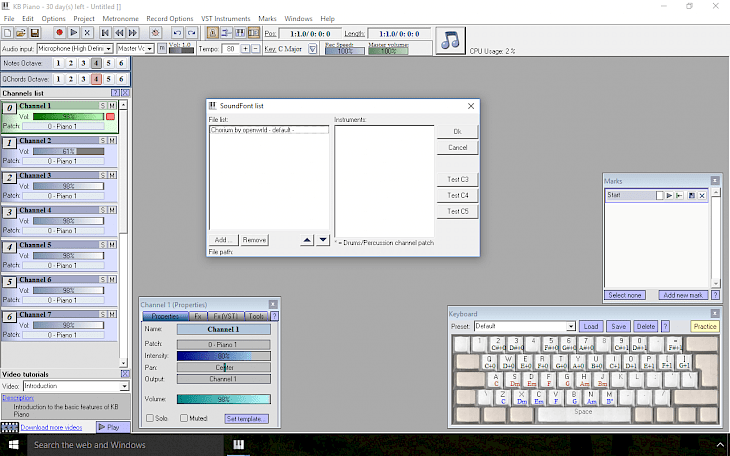 Download KB Piano
KB Piano is a program designed for creating music. Finished songs can be exported to formats like MIDI, WAV or WMA.
The application has been equipped with a 128 emulators musical instruments. Among them we find electric piano, harmonica, acoustic piano, cello, acoustic bass, organ, many kinds of drums, acoustic guitar, electric guitar and much more. Also, it includes a tool called Qchords, with it you can play chords pressing only one key. If you don't play a music instrument, you don't have to worry, with Qchords your songs will sound great.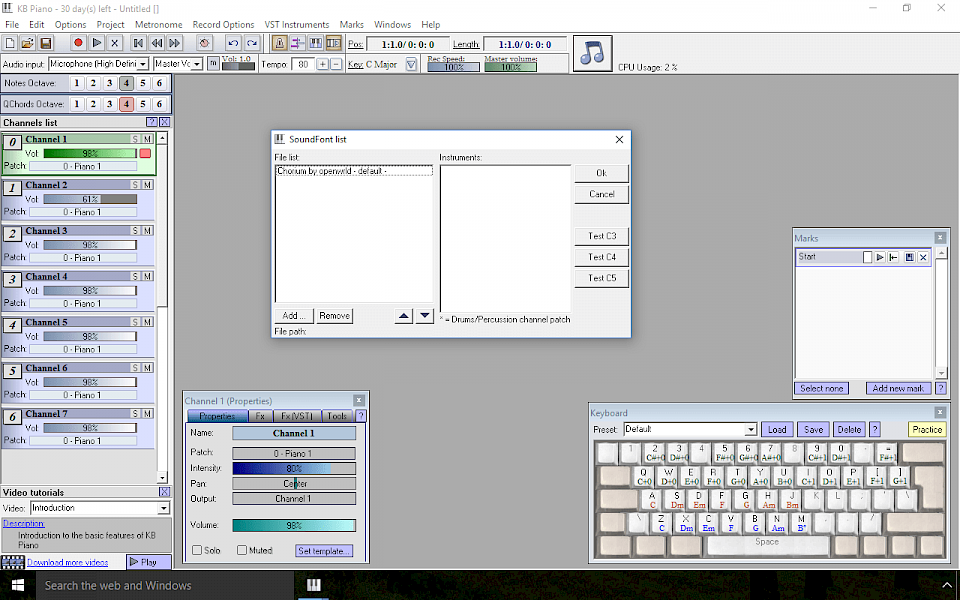 Built samplers also allow for the use as an instrument of unusual sounds from transport, the sounds of birds, rain, firing bullets etc. KB Piano supports up to 99 audio channels on the project. Each of the instruments can be assigned to one of the channels and thereby create a more complex song. With support for layers the user is also able to overdub and overwrite previously created pieces of work. In the application, there were also function Events Editor allows for correcting odegranych pieces of music or creating music with a consistent sound.
Finished projects can be saved to a special format supported by KB Piano applications, as well as export to formats MIDI, WAV or WMA. The program does not run out of the ability to set tempo play music (BPM), volume for keybord, Drum Pattern and Pattern Editor.
You might also like