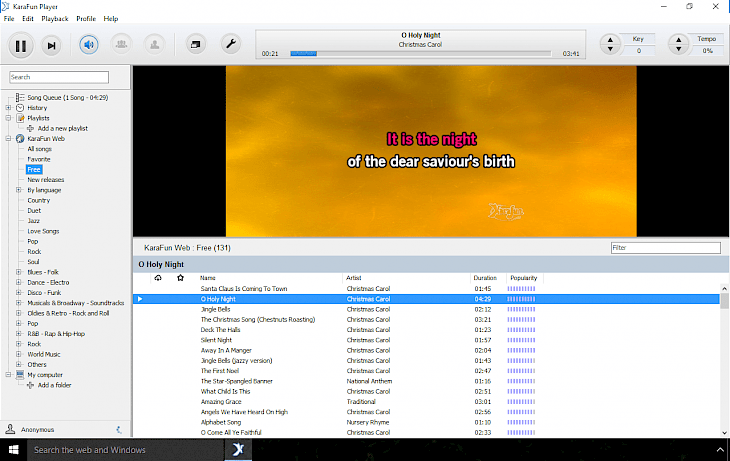 Download KaraFun
KaraFun is a free application designed to play karaoke where anyone can test their vocal skills by singing popular songs. The software gives you more than 28,000 high-quality karaoke songs recorded in professional studios.
KaraFun Player is the most advanced karaoke player, allowing you to play the most popular karaoke file formats including KFN, KAR, CDG, IRC, MID, and MP3. You can change the tempo and the pitch of any karaoke song and also manipulate the volume of each vocal track (KaraFun files only). Moreover, KaraFun offers a training mode, the screen can display text on the secondary monitor or TV. You can also record performed songs.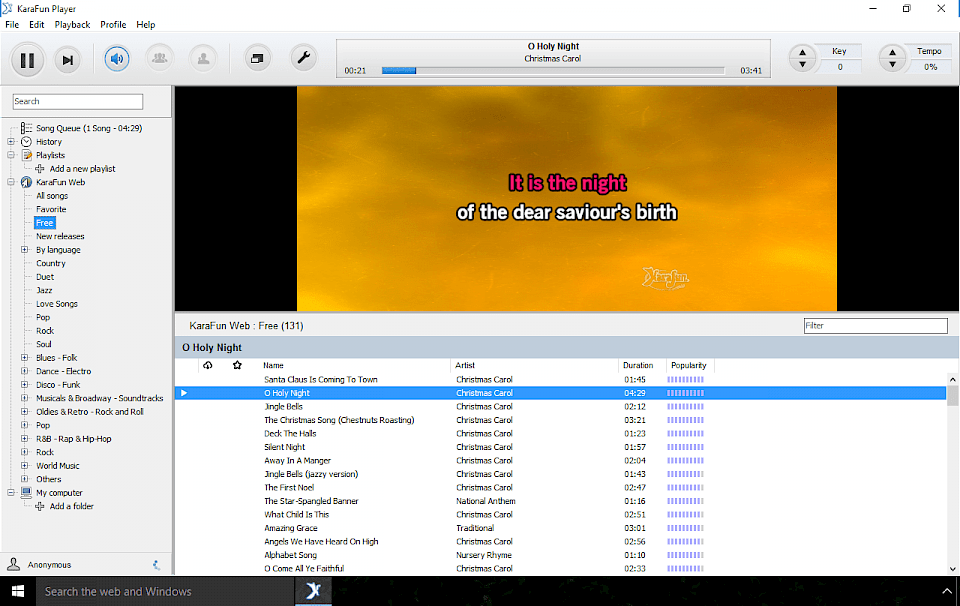 KaraFun also comes with a built-in editor allowing you to prepare your own music files for karaoke. It allows to load audio source (MP3, OGG, KAR, MID), select a background including color, images and special effects, import text from text files and much more.
You might also like