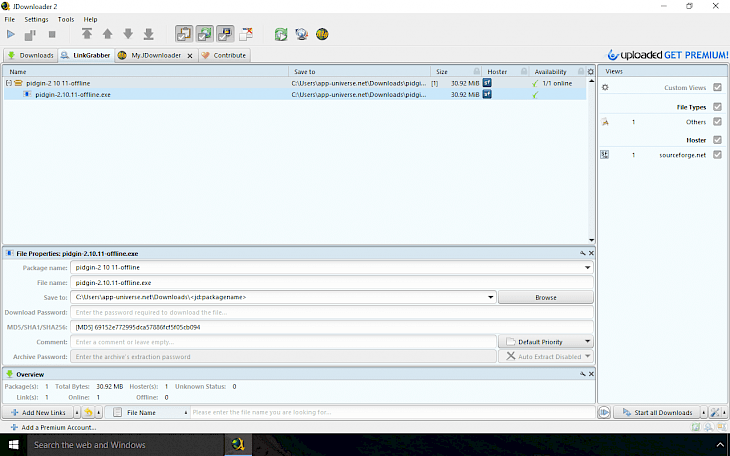 Download JDownloader 2
JDownloader 2 is the latest version of the popular utility designed to download files from hosting sites such as mega.co.nz or turbobit.net. The program supports impressing list of over 3,800 hosting services. Download JDownloader 2 for Windows, Linux, and Mac.
The application allows you to download multiple files simultaneously, it can automatically load a list of links, offers features to solve some of the Captcha code, has a mechanism for automatically extracting ZIP, RAR, 7-ZIP or service after downloading, it supports also popular premium hosting services.
The download software offers also an option to remote access from every Web browser. It can also detect download links from webistes, and it offers support from premium accounts.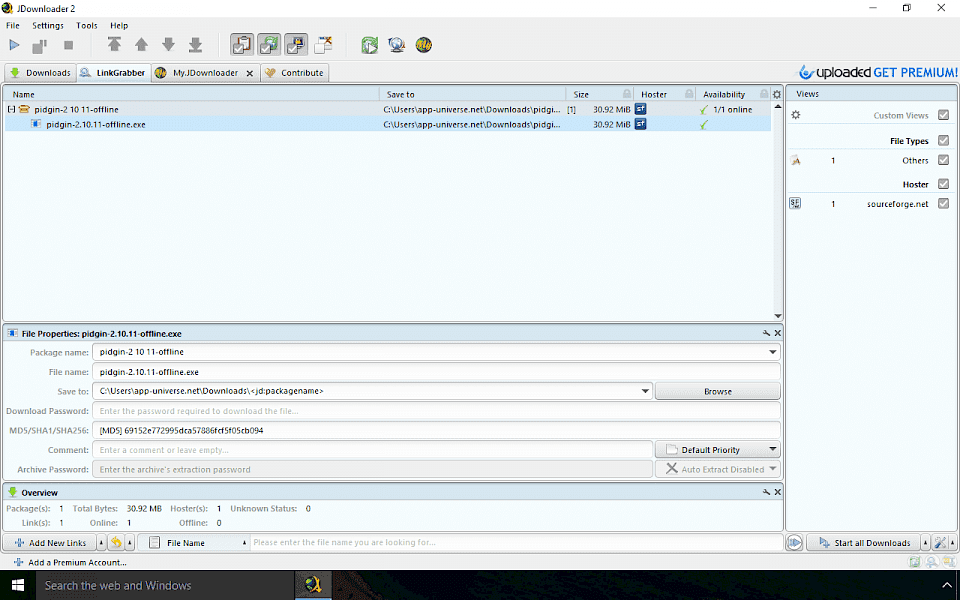 In settings panel, you can also specify the maximum number of downloads of files, enter a list of proxy servers shortening the waiting time for data retrieval, or enter your password frequently used to unpack archives.
In JDownloader is a free and open source software. You have also access to a built-in scheduler that allows you to plan tasks with file downloads and an option to shutdown automatic computer or application after completion of all the tasks.
JDownloader 2 also offers options to exclude or prevent the computer from going into standby mode when downloads are still active, ability to work in quiet mode, and a system to generate checksums of files.
The software JDownloader 2 is compatible with Windows 10.
You might also like