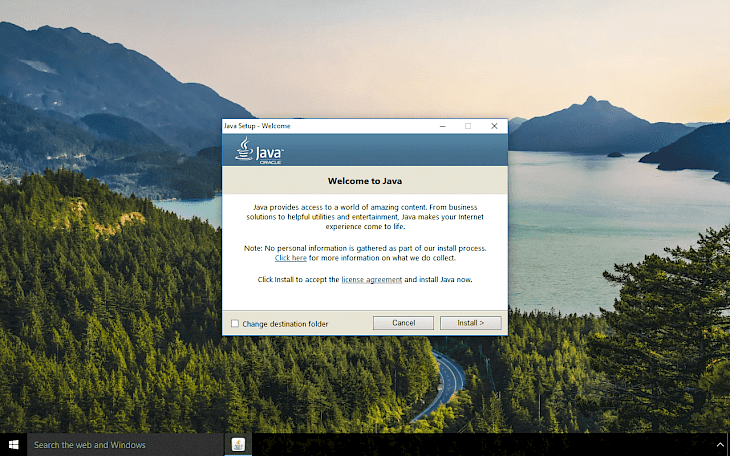 Download Java SE Runtime Environment
Java Runtime Environment (JRE) is what you get when you download Java software. The JRE 10 consists of the Java Virtual Machine (JVM), Java platform core classes, and supporting Java platform libraries.
Java is a programming language and computing platform first released by Sun Microsystems in 1995. Java SE Runtime Environment 10 is needed to run applications, websites, chats, games created using Java technology.
You might also like