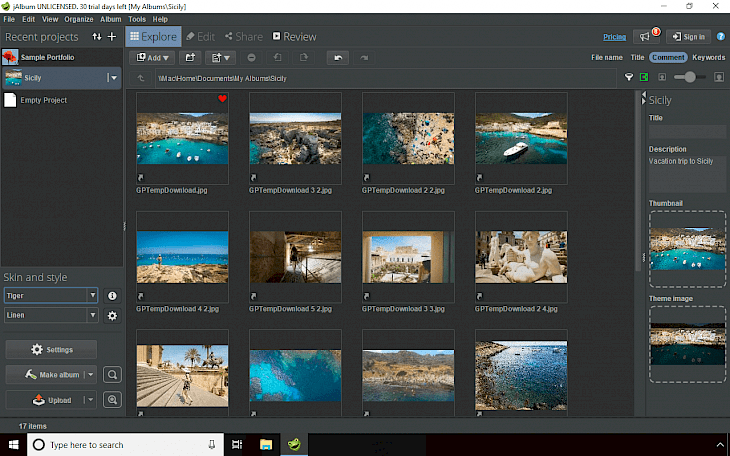 Download jAlbum
jAlbum is a simple tool designed to create professional photo galleries for the Web. The program offers a database with access to hundreds of ready-made albums that can be customized to suit your needs.
The application is very simple to use. Transferring and cataloging of photographs is done via drag and drop. User apart from choosing the topic graphic also has full control over the appearance of the generated album.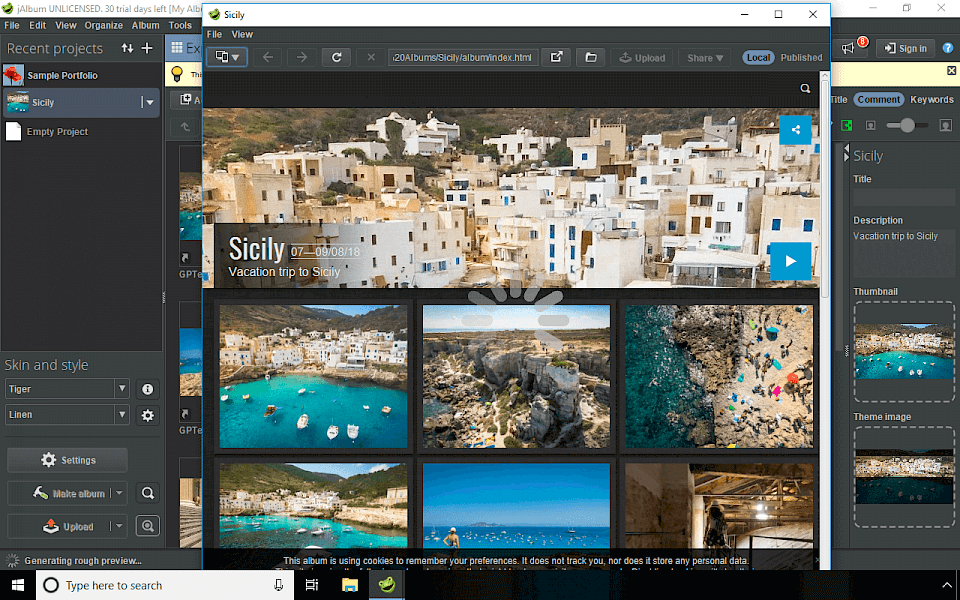 Among the available options, we can change colors, add descriptions, choose the number of pictures and thumbnails that appear on the page, and finally send the created albums to FTP servers.
jAlbum also offers a number of features responsible for basic editing and processing photographs. In Edit mode you're able to view your photos in larger size, add captions and apply various filters.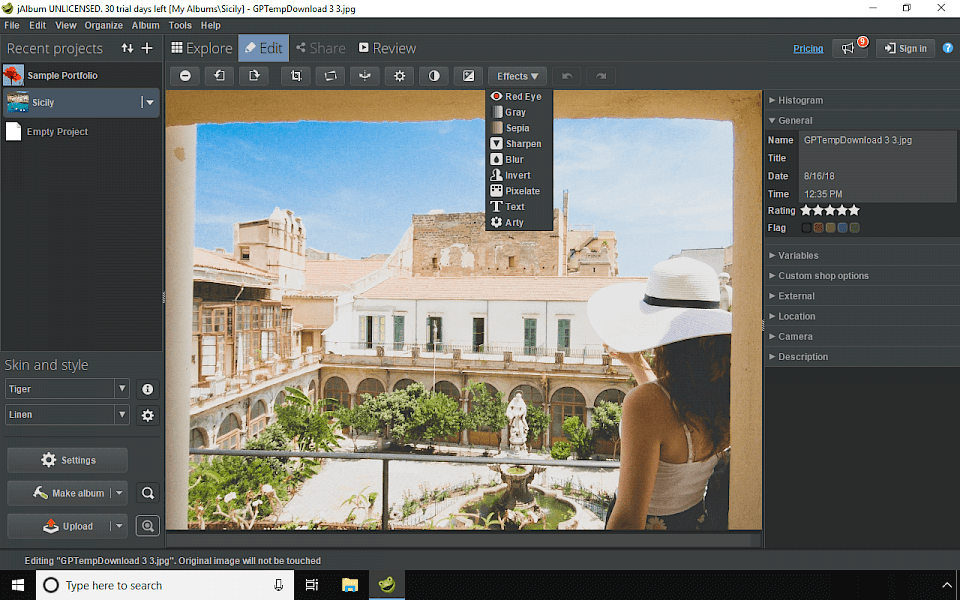 Adjust your images with the Crop and Straighten tool, fine tune with Gamma and Level or apply various artistic filters. You can even add text to your images, e.g. for the purpose of watermarking. Note, your originals will be never touched, only the downscaled version in the final album.
jAlbum also supports video. Using the application, we can quickly create a professional video gallery content recorded in MP4 format. The program offers the ability to convert more than 160 file formats to the format supported by most browsers and mobile devices.
jAlbum from the first public release was, and still is my favorite software to create stunning image galleries. I'm always using the software to generate quickly photo gallery websites for my friends and family. The software is packed with a lot of useful features, but still it is absolutely unbelievably easy to use.
You have access to image Explorer where we can vote, and select best pictures. If you need to add small changes to images like remove red eye effect, add text, crop, flip or adjust the sharpness of the images we have all tools available in jAlbum. Moreover, the photo gallery software contains a lot of great galleries that you can access and configure for your needs, and tell your story. When the album is ready you can upload it to servers to share it online with everyone. jAlbum is available as 30-day trial for Windows, Linux, and Mac.
You might also like