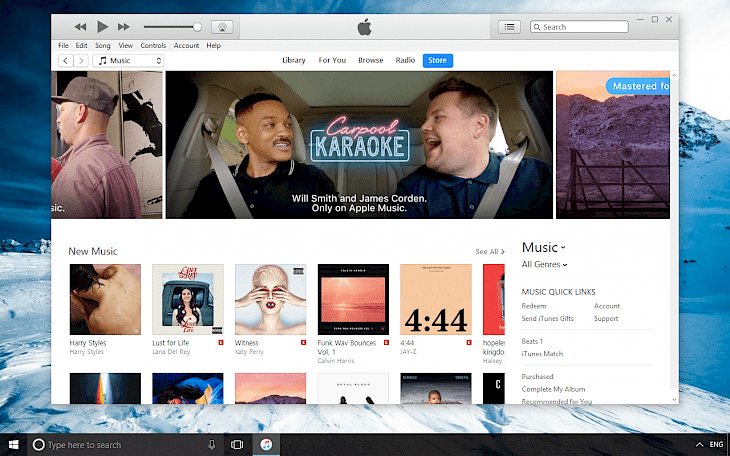 Download iTunes
iTunes is a media player allowing you to play music and videos, listen to Internet radio stations, burn Audio CDs, catalogue albums and manage Apple devices like iPad, iPod, iWatch, iPhone.
The player offers features such as downloading of covers for specific files, a built-in tag editor, the ability to play media on Apple TV, audio converter between the supported formats and much more.
iTunes offers also an automated system to improve sound tracks, the mechanism pass between each track or functions Up next that allows you to indicate more tracks to the current playlist.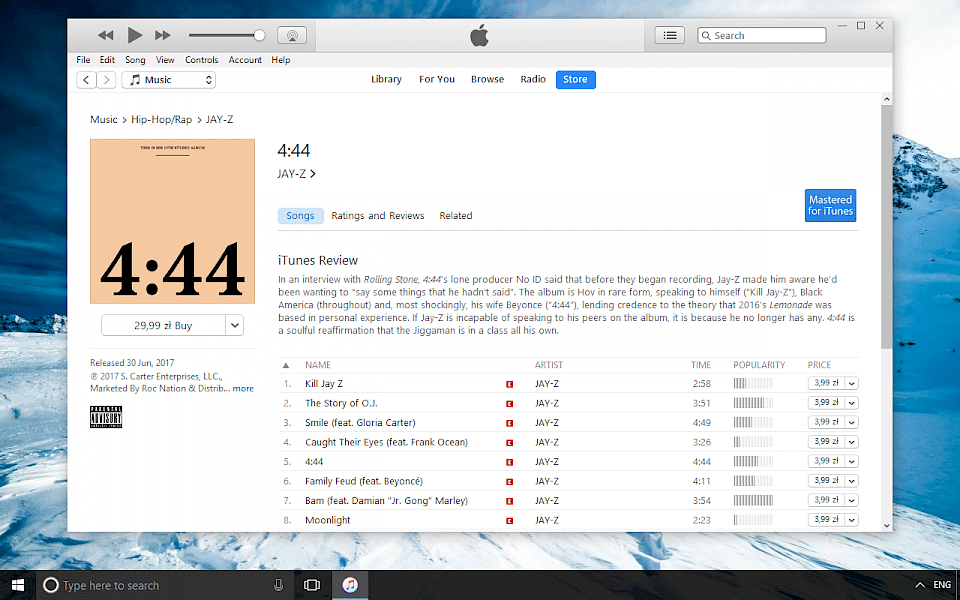 iTunes responsible for managing the content of iPad, iPod, or iPhone iWatch. The user can synchronize your local library with their devices, also through a Wi-Fi network, backup, update software, upload new applications, synchronize contacts, create ringtones, etc.
The program also allows you to purchase and download music (over 43 million songs available), videos, applications and games through a built-in App Store. In addition,
iTunes offers Family Sharing feature allows users to share the same network in our media library of iTunes, and Genius mechanism, which suggests what music could appeal to us based on our current musical preferences.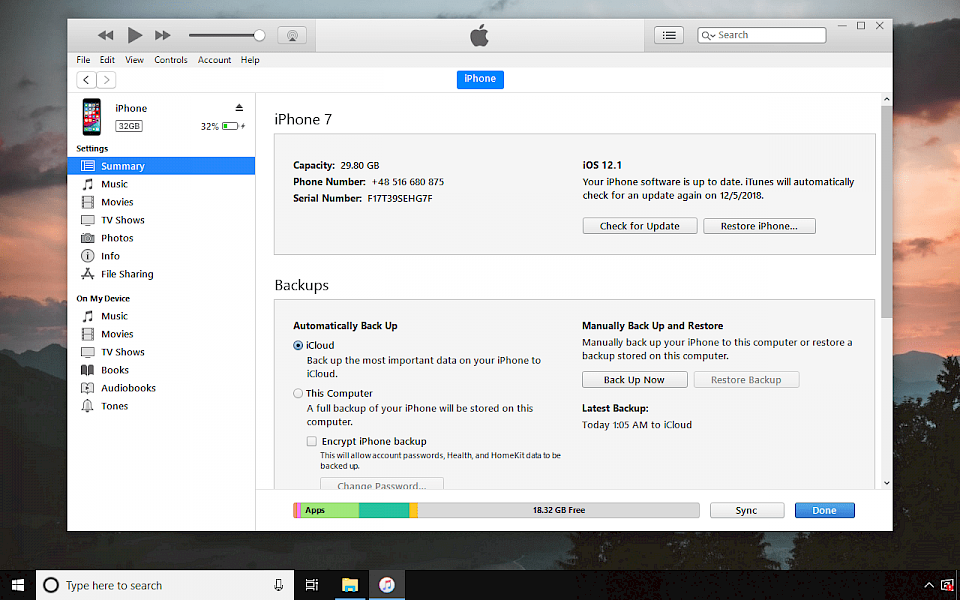 With iTunes Match all music can be stored in iCloud. Even songs you've imported from CDs. You can access your music from all your devices and listen to your entire library wherever you are.
iTunes Radio has streaming radio stations you'll love from day one, from the best selection of songs online. It lets you easily create stations that evolve based on the music you play or download. And you can hear them all on your iPhone, iPad, iPod touch, Mac, PC, and Apple TV.
You might also like