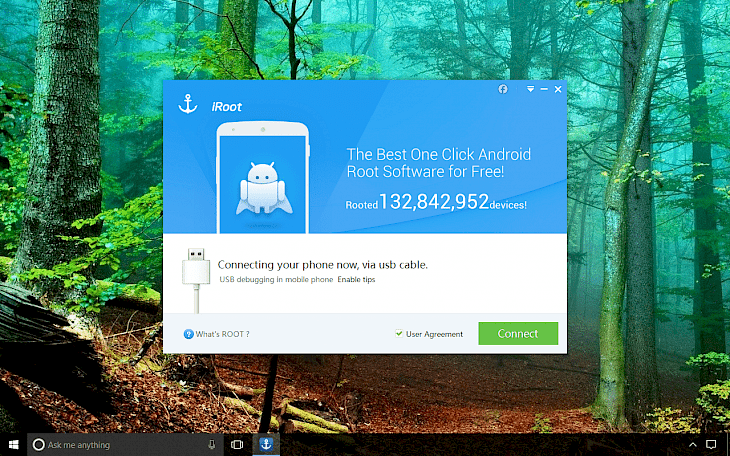 Download iRoot
iRoot is a free One Click Android Root Software with support for almost any Android devices. Supported devices include Sony, Samsung, Google, xiaomi, oppo, HTC, ZTE, Huawei, Lenovo, Coolpad, LG, Philips, Fly, Koobee and much more.
Rooting is the process of allowing users of the smartphone, tablets that running Android operating system to attain privileged control over various Android subsystems. To put it simply, after rooting, you can have a full access to your Android device. You can, for example, flash a custom ROM or a custom kernel, tweak Android, remove preinstalled crapware, make a complete backup, block apps, boost phone's speed and battery life or unlock hidden features and install incompatible apps.
iRoot can be used to unblock the limitations of your Android device's access. You can then uninstall some useless apps that the manufacturers want to stay anytime, block all of the annoying ads in your downloaded apps with one click, access new Android operating system, PhotoSphere and other new features before they are released, flash custom ROMs to change completely your Android skin or even install the latest version of Android before everyone else.
You might also like