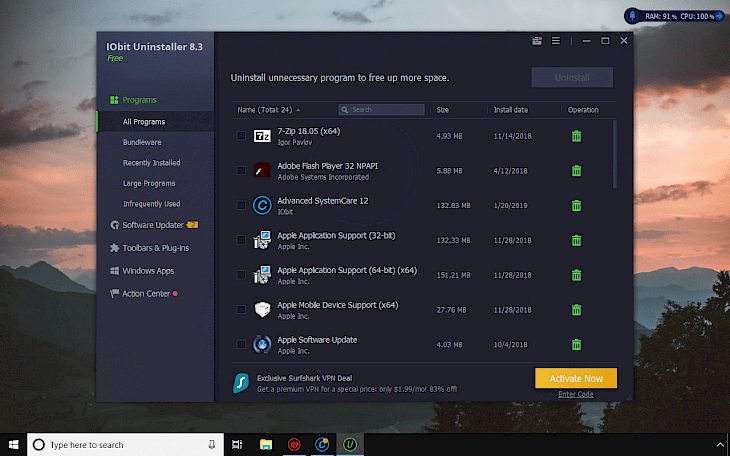 Download IObit Uninstaller
IObit Uninstaller is a free tool to manage all applications installed in Windows system. It is one of the best replacement for build-in Uninstall programs module available in Windows.
IObit Uninstaller displays the list of all installed in system application with additional information like install date, file size, version number, developers name. You can also search for apps, sort them by criteria like recently installed, large programs infrequently used.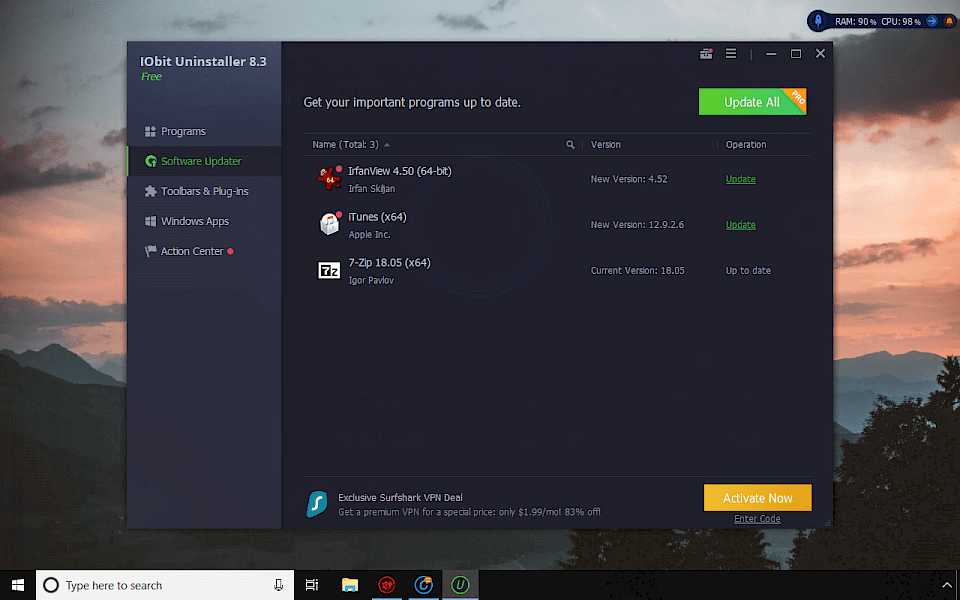 The apps can be removed using the build-in uninstall module or with the use of a method offered by IObit Uninstaller.
IObit Uninstaller works in few different modes. It can uninstall the selected app using the default module or using its own mechanism. First the app is creating a restore point and then it runs the default module.
Next IObit Uninstaller is searching for all files and registry entries connected with the app, but still available in system after default uninstall method. You can also use a batch mode to remove few applications at once.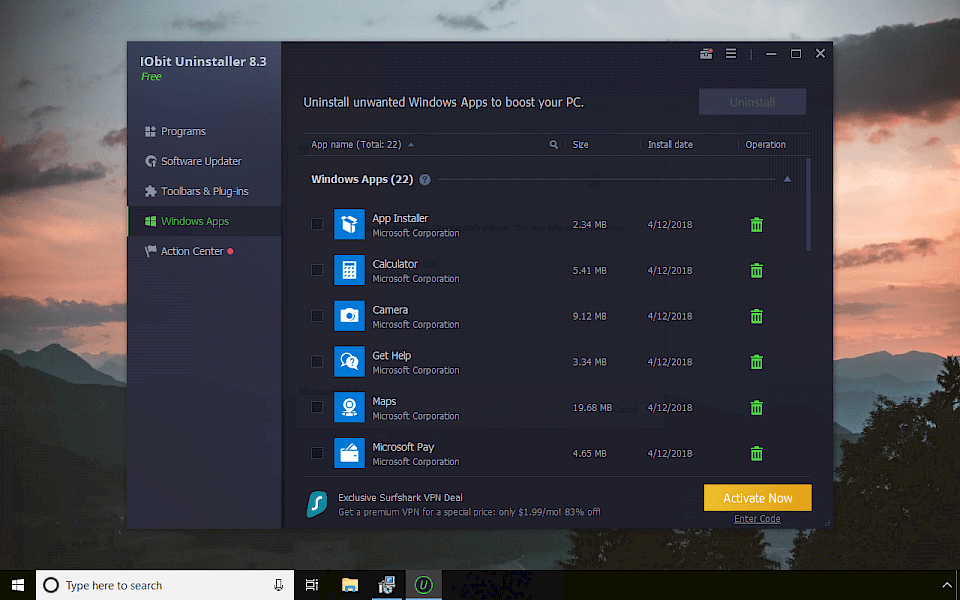 Additional, IObit Uninstaller offer also a module to manage all installed toolbars and plugins for web browsers. The application can remove unwanted software installed with downloaders installing software. This tool can be very useful to uninstall hard to remove components.
To guarantee thoroughly uninstall, IObit uninstaller monitors program installation. Bundled programs and plug-ins can be easily identified.
You might also like