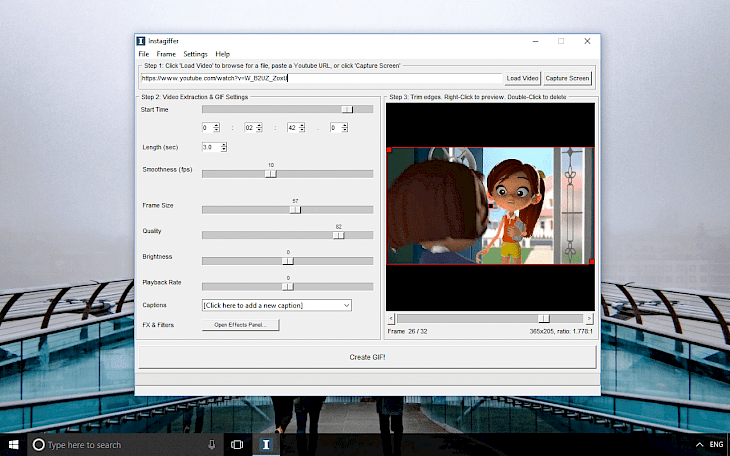 Download Instagiffer
Instagiffer is a free application designed to edit and create animations in GIF format. The tool offers features like record selected area of ​​your desktop and download videos. You create 3D GIFs, slow motion GIFs, GIFs using homemade cellphone videos, combine GIFs etc.
With applications in a few simple steps you can generate an animation from any video file, movie available on YouTube and any items available on desktop. Instagiffer also comes with the ability to edit and create new animated GIF image files using saved in PNG format.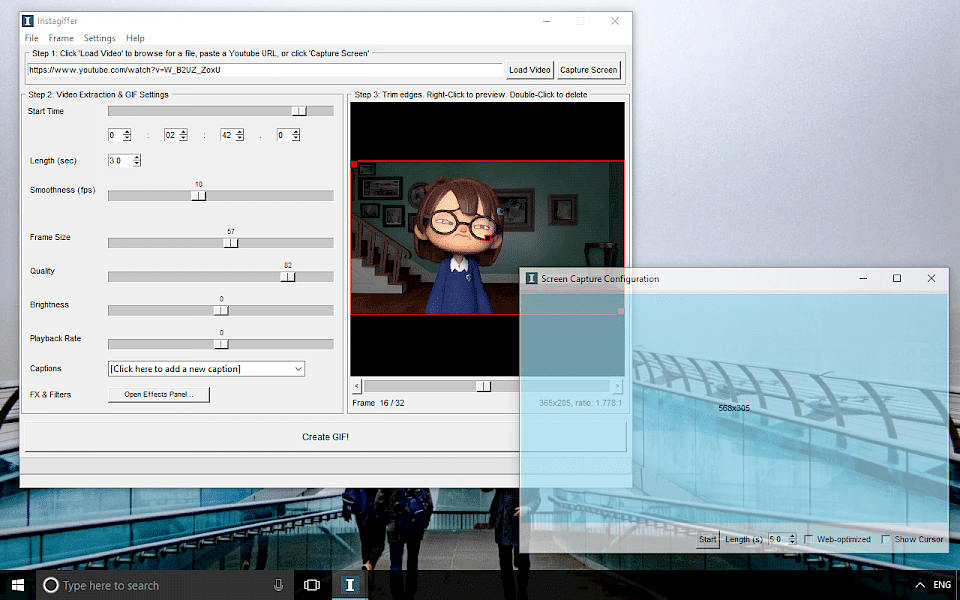 In addition, you can modify parameters such as animated GIF animation set time, the speed of the transition to subsequent frames, the frame size or brightness. Instagiffer also allows you to add subtitles displayed in animation and visual effects using simple means by which uatrakcyjnimy appearance of animation.
The tool Instagiffer there were also function looping animation files, the possibility of enlarging resolution GIF files or add subtitles to existing animation. The program also comes with an option to optimize long animations.
You might also like