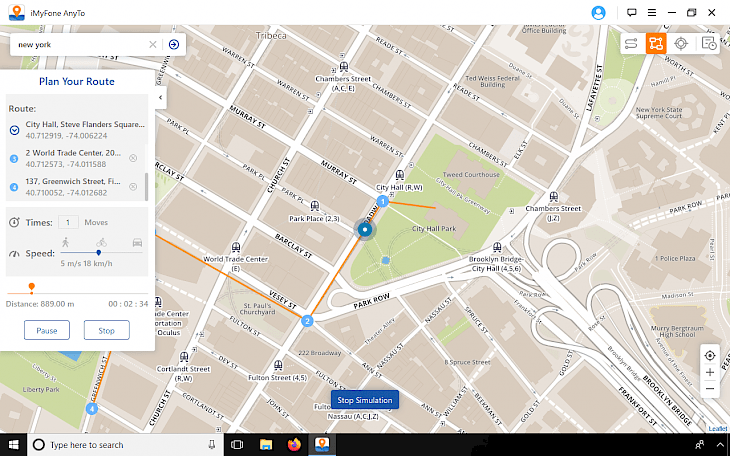 Download iMyFone AnyTo
iMyFone AnyTo is one of the easiest applications to change the GPS location to anywhere on iOS devices. The program supports almost all models of iPhone, iPad, including the latest iPhone 11 Pro Max. And iOS versions running on 7.0 or above are all supported. The most exciting feature of the app is to simulate GPS movement.
Download iMyFone AnyTo for Windows or macOS and change the GPS coordinates on your iPhone. The program works on a 64 and 32-bit system and was tested to operate from Windows 7 and up to Windows 10. It works with location-based apps such as AR games like Pokemon GO, or Harry Potter: Wizards Unite, etc.
So, why would you need to change your location on your iPhone?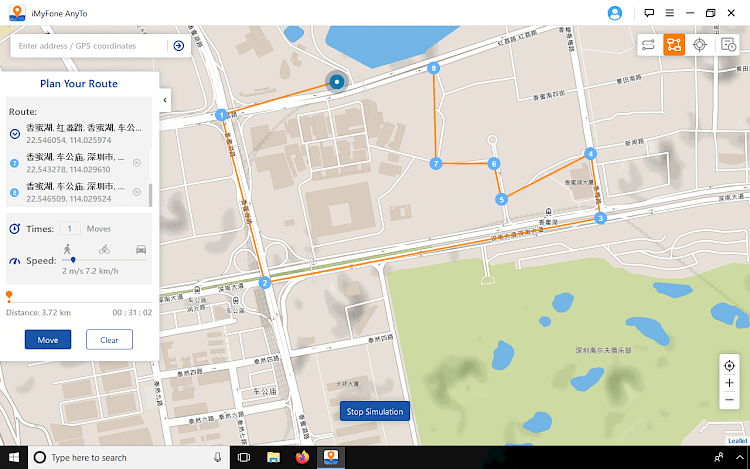 The good reason to do it would be when you are testing an application using the GPS features of your device or you need to fake the location on the map to prevent you from being tracked. But to be honest, most people will use it to fake the position in location-based apps like Tinder or Pokemon GO.
iMyFone AnyTo offers everything you need to reach geo-specific features or services on location-based apps. Using this program you can teleport with just one click to any location on Earth making your iPhone believe it's really there. Obviously, this works for any iOS app too, including popular AR games.
With this program, you can create routes on the map to move along. This feature is useful when your AR game requires you to go outside but you just want to stay at home. With iMyFone AnyTo, you can plan a route at a customized speed, and when it starts moving on the map, you can see you are moving in the game.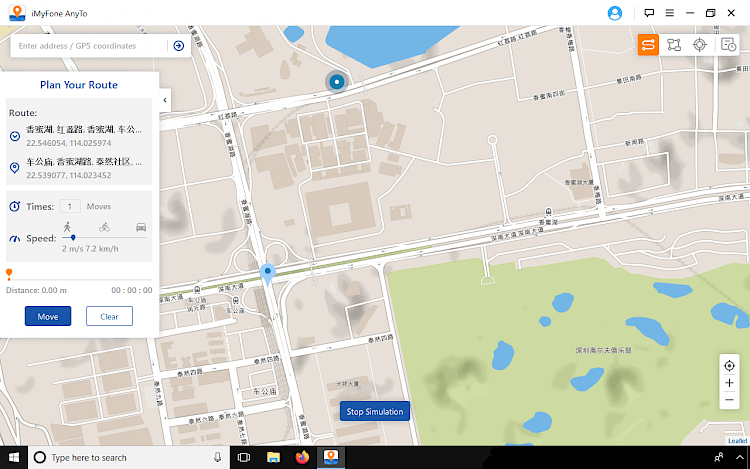 There are three moving modes packed into this iOS location changer. Two-stop, Multi-stop, and teleport mode. What's more, you can define the route by setting moving speed. With it, you can simulate walking, cycling, or even driving speed. If you are running the simulation is the place you live its 100% ban proof.
Multi-stop mode allows you to select up to 100 spots on the map, and you can go everywhere on the map. The two-stop mode allows you only to move on roads.
You can manually change the sped of moving, pause and continue moving anytime on the route, and stop the simulation. iMyFone AnyTo makes it really natural to simulate fake movement on the map. There is also an option to set a precise location by inputting the coordinates or search for a city name.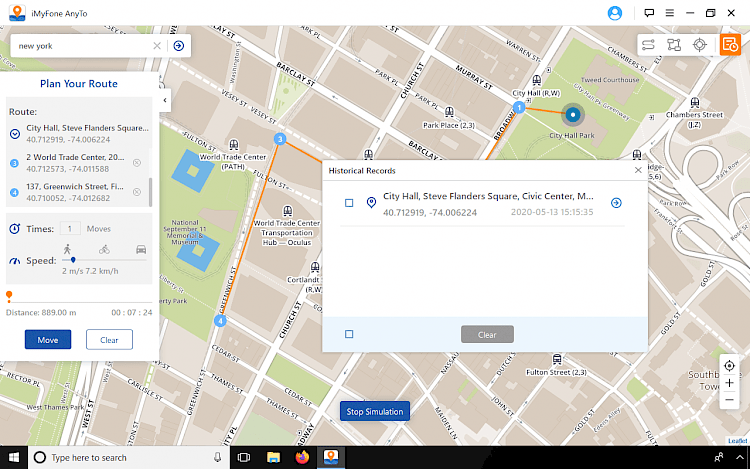 iMyFone AnyTo saves all historical spots you have ever been to. You can easily re-select these spots as your destination. To change the locations simply connect your iPhone to a computer using a USB cable, select destination or route, and click simulation. This is really easy to do, especially when the app is designed so clean.
To recover your real location and data you need to restart your iPhone.
Overall, iMyFone created an excellent product for all AR gamers that works. You can use this app to change the location in games without revokes.
iSpoofer is one of those apps to spoof the location in PokemonGo app, but it's hard to install and keep in running for more than a few days. iMyFone AnyTo uses a different technology that doesn't have this issue and it works every time.
iMyFone AnyTo download is available only for Windows users. If you enjoy using the trial version, you can invest in the full version for $9.95 (1-Month Plan subscription). You can run the app on 5 iOS Devices and 1 PC.
There are also other purchase options available on the publisher's website.
Changelog
Version 2.1.0
Fix the device connection bug.
You might also like