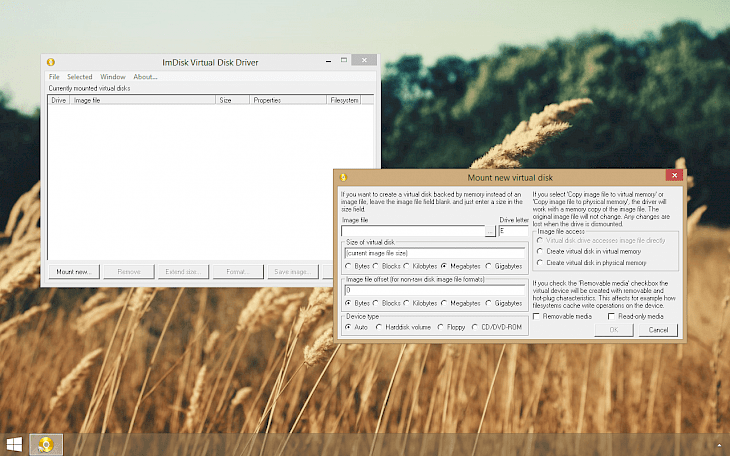 Download ImDisk Toolkit
ImDisk Toolkit is a free tool for creating a RAM disk, or virtual drive, where all files are stored in RAM on your computer. The program also lets you create virtual disks, floppy drives and CD and DVD drives.
This tool allows you to automatically create RAM disks with launch of Windows, synchronize virtual disk content with the specified directory on HDD, create read-only drives, and mounting image storage media including but not limited to ISO, NRG, BIN, DMG, VHD VDI and VMDK.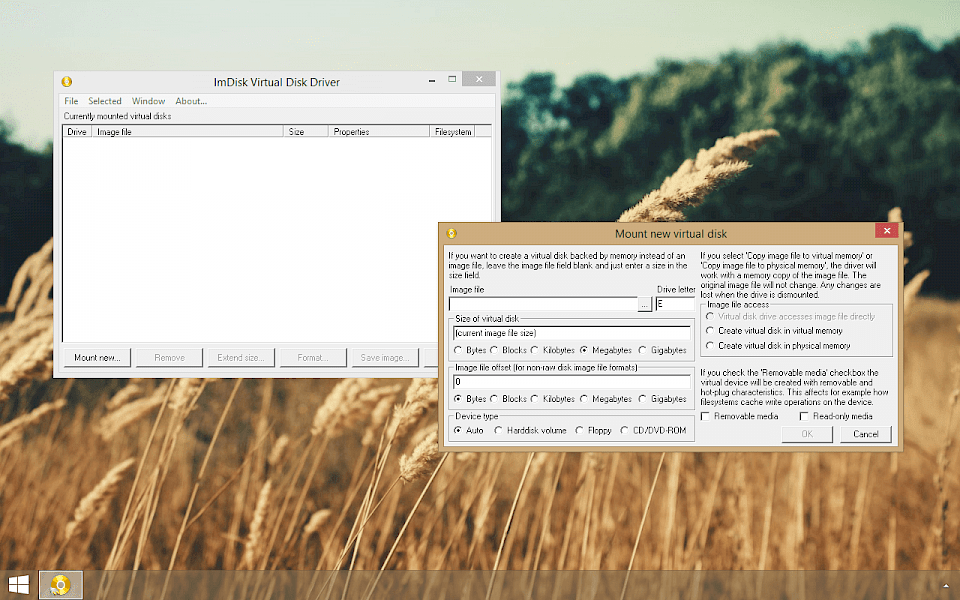 Moreover, ImDisk Toolkit is equipped with an algorithm dynamically scale the size of the RAM disk allows you to assign any name and the letter of the drive, provides media formatting functions, hide specified drives and integration with Explorer context menu.
The tool operates on the basis of the driver ImDisk Virtual Disk Driver, which can be configured from the control panel of the system.
You might also like