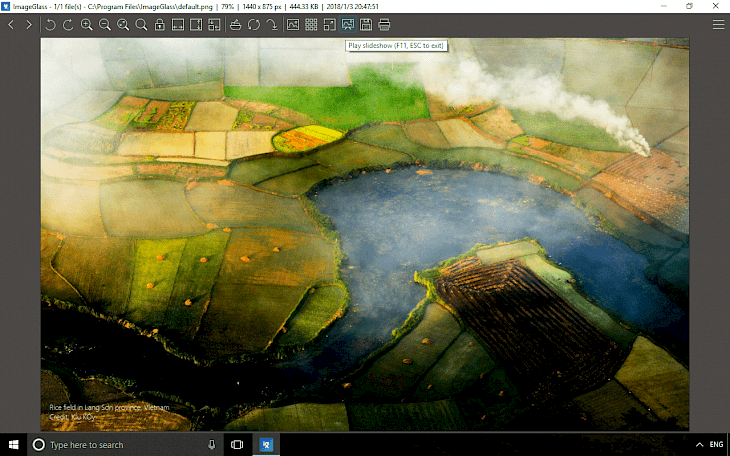 Download ImageGlass
ImageGlass is a fast image viewer that offers support for over 30+ common image formats including BMP, JPG, PNG, and GIF. You can also convert files between 10 supported formats and share images on Facebook.
The software offers a lot of useful features. ImageGlass offers various zoom options: zoom in or zoom out, scale to height, scale to width, lock zoom ratio, ability to open images from clipboard directly, fast thumbnail preview, save individual GIF frames, play/pause GIF animation, rapid switch between images, generate slideshows. There are also various image navigation options including shortcuts, mouse wheel, thumbnail images can be shown in the current viewing folder.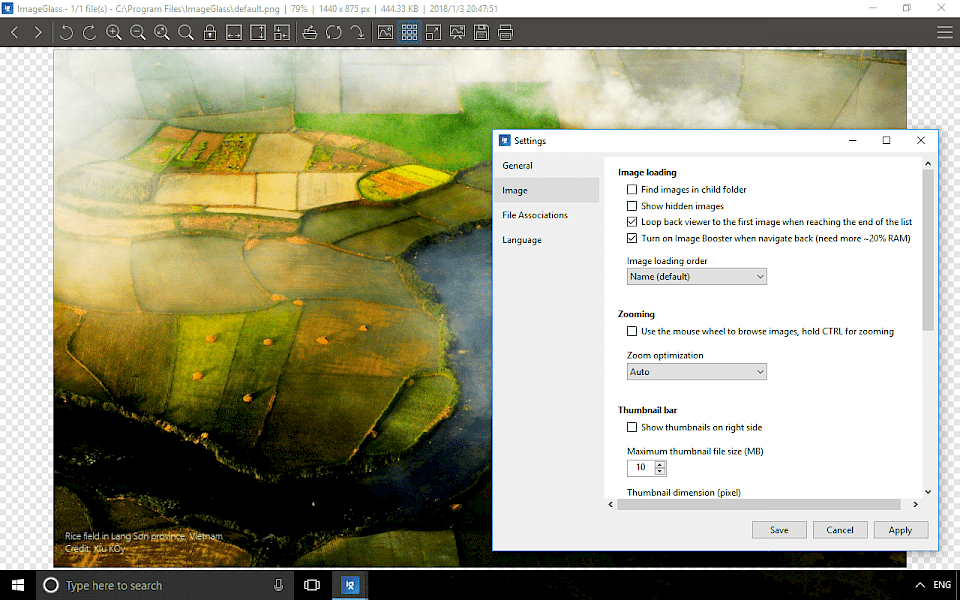 ImageGlass can also display graphics in full-screen mode, offers integration with the context menu of the system, option to set as desktop background graphics, etc. From the toolbar, you can easily access option like rotating an image in the left or right side, print images, save to Dropbox and more. ImageGlass offers also the ability to open images directly from the clipboard and use different theme packs available to change the look of the interface.
You might also like