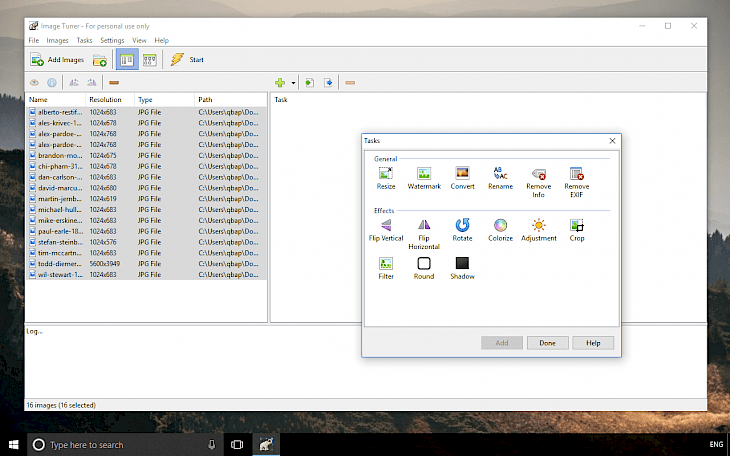 Download Image Tuner
Use free Image Tuner to change the resolution, add watermarks, convert, rename, and delete metadata from image files. The application offers also a number of effects which can help improve the quality of graphics.
The program offers extremely fast image processing engine for batch images processing. Image Tuner can be used to rename, resize and convert images in batch mode. The user can easily convert between most popular image formats, rename images using name templates and file extensions. With the software, you can apply a lot of effects to your images including rotate, flip, crop, colorize, round etc. Moreover, you can apply one of many filters to improve quality of your photos and pictures.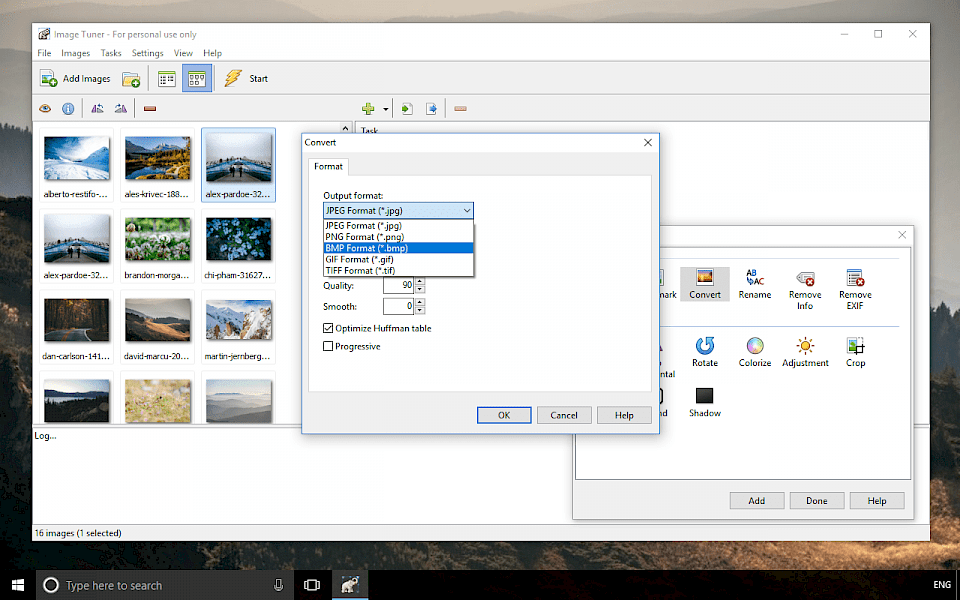 Image Tuner offers two modes for viewing files. The list that displays detailed information about files like file name, resolution, size and path, and thumbnails allowing you to visual select files. Image Tuner works with most popular graphics file formats including JPEG, BMP, PNG, GIF, TIFF, PCX, and lossless RAW formats (CRW, CR2, RAW, NEF, DCR, X3F, ORF). You can also remove EXIF and other info from pictures and add watermark text or image to photos, it could be your logo or just image name.
You might also like