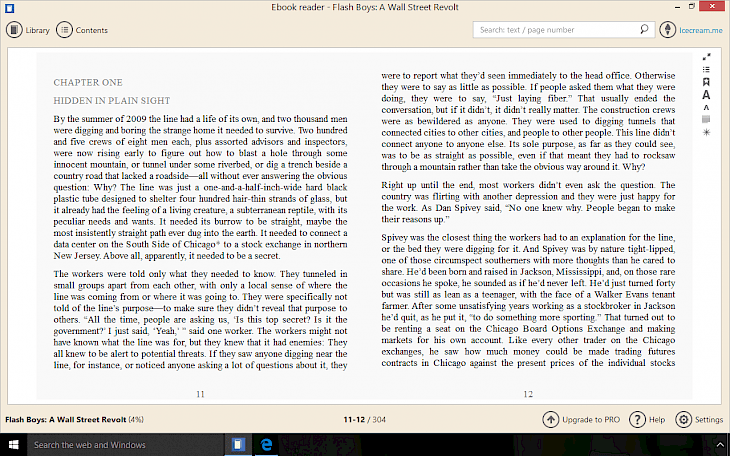 Download Icecream Ebook Reader
Icecream Ebook Reader is a free app designed for reading electronic versions of books in a convenient form on a PC. It supports the most popular formats including EPUB, MOBI, PRC, FB2, DJVU, CBZ and PDF.
The application allows to manage all library books you have in collection. The user can view and sort the books by parameters such as author, title, percentage progress reading reading and date added to the library. Icecream Ebook Reader also allows you to sort e-books with the division of format, as well as create a list of favorite items.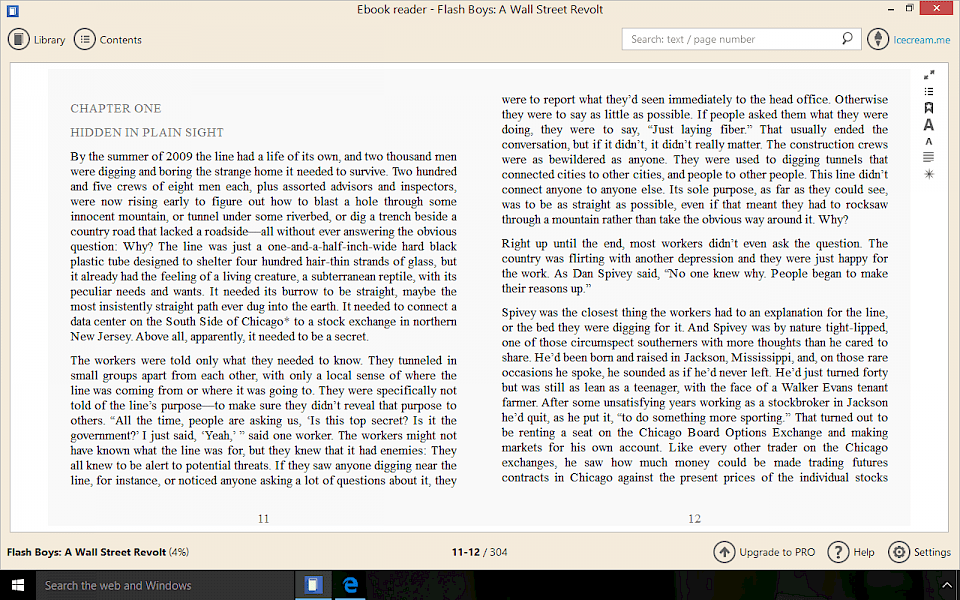 Viewing online books Icecream Ebook Reader application runs smoothly even in case of very complex position. The program allows you to seamlessly switch between pages book, read the items in full screen, browse the table of contents, add the current page to your favorite read, etc.
The program offers a built-in search engine through which user can quickly find a particular book or magazine. The user can also customize the appearance of the parties in this manage the size of the font. Icecream Ebook Reader offers the opportunity to work in night mode, which allows you to avoid excessive eyestrain when reading in low light conditions.
You might also like