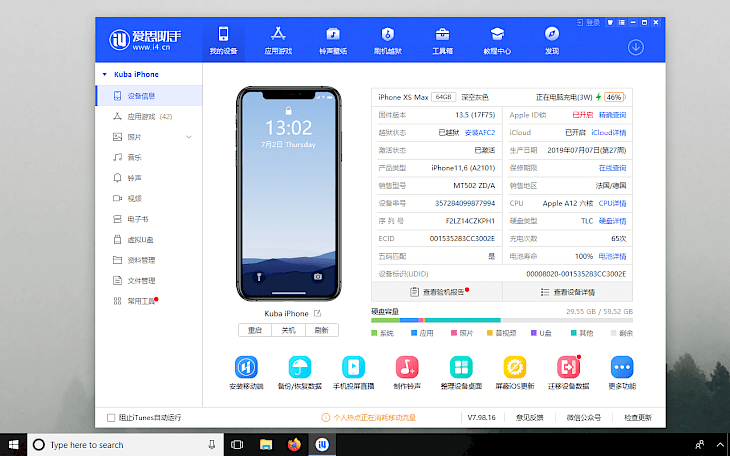 Download i4Tools
Download i4Tools for Windows or macOS and enable the full potential of your device. The iPhone Helper works on a 64 and 32-bit system and was tested to operate from Windows XP and up to Windows 10 operating systems, macOS 10.15 and above. To access all features, it's required to download iTunes.
i4Tools is the all-in-one i4 Assistant to manage apps, photos, music, ringtones, videos, and other multimedia files on iPhone. It offers great features like data backups, IPA signing tools, devices overview, backup SHSH, jailbreak iOS, and more. It's amazing, how many features are packed into this freeware software.
Fully view iOS device's different statuses, including serial number, charge times, battery life, model number, product date, used space by system and applications, and other advanced information about iDevices.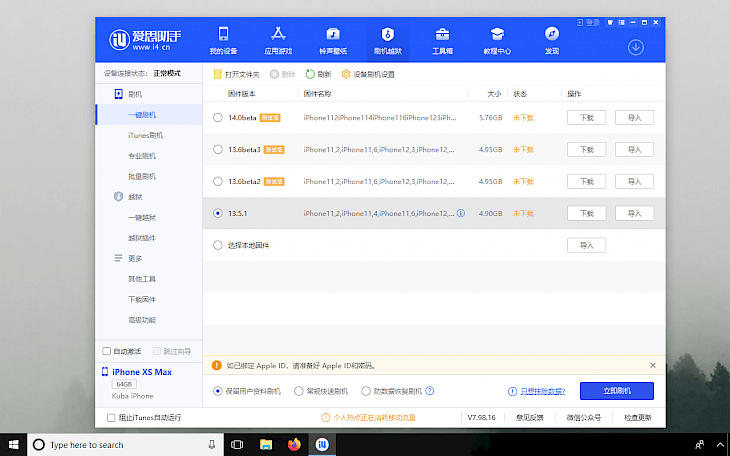 i4 Assistant supports all iPhones and iPads. The latest version works also with iPhone SE 2 and iPad Pro 4. i4Tools is the older brother of 3uTools offering everything that you can find in this software including backup or transfer data from Android to iDevice, auto-match available firmware for iOS devices. Flash firmware in normal mode, DFU mode, and recovery mode is supported.
What's more, i4Tools can help you to jailbreak iOS with popular tools. Use one-click jailbreak tools to make the jailbreak process so simple and reliable. More advanced features packed with i4Tools include SHSH backup, baseband upgrade or downgrade, clean useless files from the device to save space, activate Virtual Location with support to open street map, record iPhone screen on your computer, delete invalid icons, etc. You can also exit Recovery mode.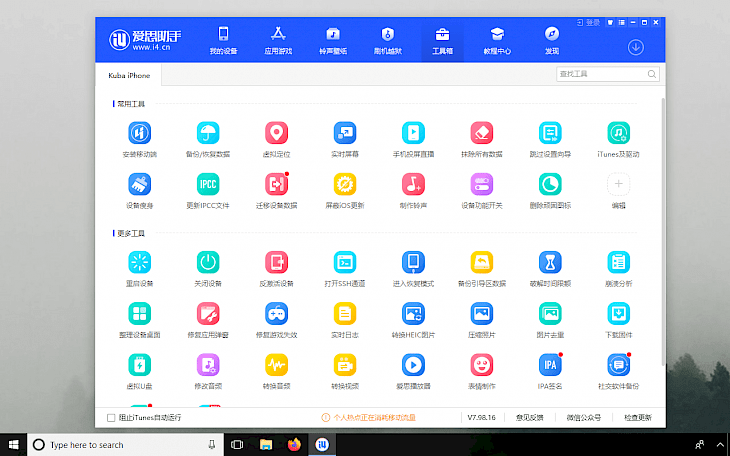 i4 Assistant offers a lot of features for iOS users including Migrate Data that can help migrate iPhone's data from one iDevice to another iDevice very fast. i4Tools Backup module can back up almost all the data and settings on your iDevice.
Customize backups, manage and view all copies, restore all or user-defined data. Everything from one app. Have full control over the backup.
i4Tools can also restart and shut down the device, download wallpapers, jailbreak the device, download games, and apps for free, etc. Every i4Tools update brings new tools. Realtime Log can record all the operations and behaviors on the iPad. What's more, delete invalid icons, compress photos to save space, take screenshots from your iOS system in real-time, or even create ringtones.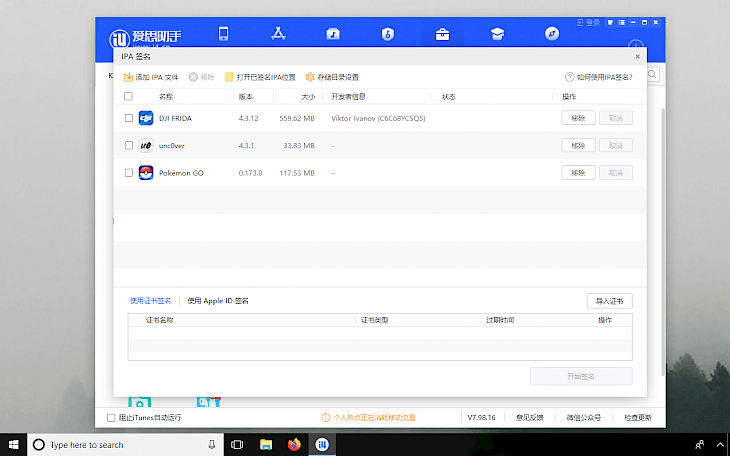 On of the tools packed with i4Tools is an IPA signing application. You can use this tool to sign any IPA file and sideload the package to iOS. It works with both, using the Apple ID or provideing your own certificate files.
i4Tools requires iTunes to work, and the handy i4 Assistant helps you to repair drivers if required, update, or completely remove the iTunes app.
Install AsTools Pro app directly on your iPhone to download apps and games for free without connecting the iDevice to your computer. i4Tools can also download third-party tools to jailbreak your device or install cracked apps and games.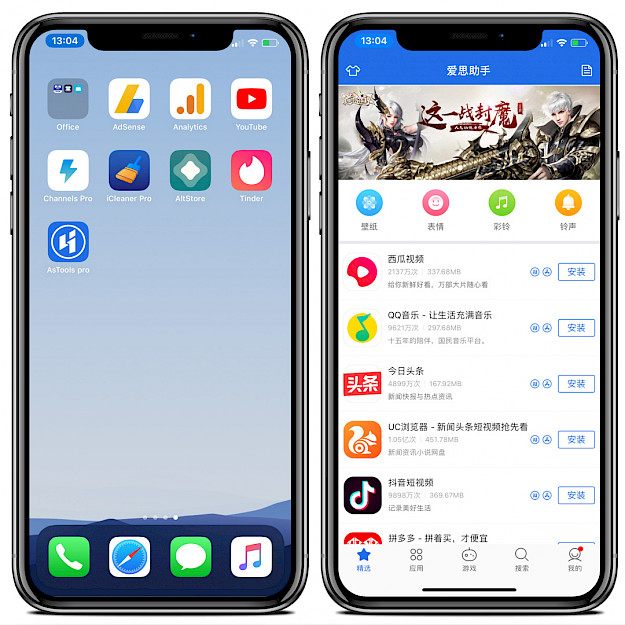 If you are waiting for a new jailbreak to release it is always recommended to not update the firmware. i4Tools will help you out by turning Off the iOS Software Update. The biggest potential of the all-in-one tool is hidden in the Toolbox. All the amazing features are available from there. So why wait, download i4Tools today.
You might also like