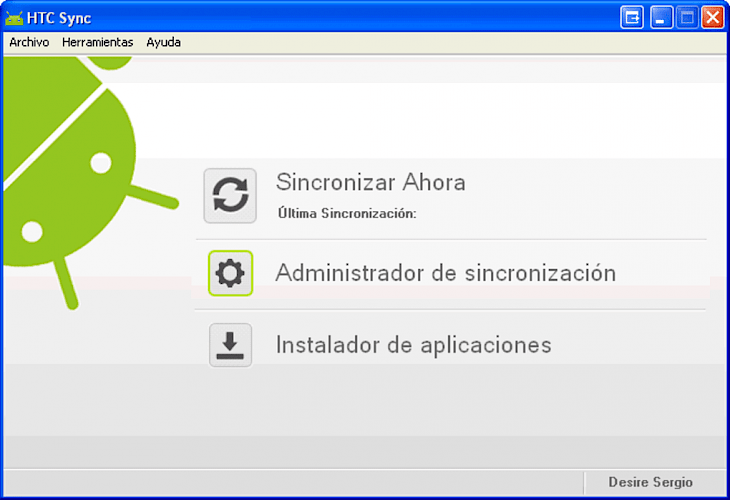 Download HTC Sync Manager
Do you own an HTC mobile or tablet that you want to sync with your Windows PC? HTC Sync Manager is a software app for synchronizing your media files between your desktop computer and your HTC Android phone. You can even transfer your calendar entries and contacts between your smartphone and PC, apart from media files like photos, music, and videos.
Developed by HTC Corporation, HTC Sync Manager includes a tool for photo management to organize and edit your images, for instance, crop and rotate. The music player allows you to import playlists from iTunes and Windows Media Player, and to create your own playlists that can be synced to your phone. Once set up every time your phone and computer are connected, browser bookmarks, contacts, and calendar automatically synchronize. Finally, the data synced with HTC Sync on your PC serves as a backup if you lose your phone.
Features of HTC Sync Manager
HTC Sync Manager makes it really easy to sync your personal details between your device and phone. Set up once with auto-sync, and you can sync contacts, calendar, and even web browser bookmarks every time they are connected between your device and phone.
The exceptional features of HTC Sync Manager are detailed below.
Organize Multimedia
Synchronize the world in style. HTC Sync Manager is a free computer program that makes it easy to sync all of your media with your HTC phone to and from your computer. All of your contacts, calendar activities, bookmarks, and documents can also be synced. When synced, you can use HTC Sync Manager on your device to easily monitor and coordinate it. All are conveniently backed up and ready on your phone to be checked.
Multimedia Management
Organize into albums your pictures and your videos. With ease, crop, or rotate images. Or enjoy in one place all of your music. Create playlists. Import a music library and playlists for iTunes or Windows Media Player. Everything can be synced back to your phone easily.
Personalized Sync
Use the HTC Sync Manager tool to back up all your precious memories and music. You can backup your phone with photos as well as recorded videos. You will never have to worry about losing your dream vacation to those cherished memories.
iPhone Syncing
The app makes restoring iTunes backup files to your HTC phone super easy. Through HTC SyncManager, you can move your iPhone contacts, calendar, SMS, photos, videos, wallpapers, and bookmarks to your new HTC phone in a few simple steps.
Download & Install HTC Sync Manager for Windows PC
HTC Sync Manager can be effectively downloaded for free from the official HTC website or any other third-party tech website on the net. After downloading, run the setup file to complete the installation process by following simple on-screen installer instructions.
Once done, HTC Sync Manager will appear on your Windows PC screen as a desktop icon. Now you can seamlessly sync your personal files from Android and iOS and back them up safely to never have them misplaced again. Enjoy!
You might also like