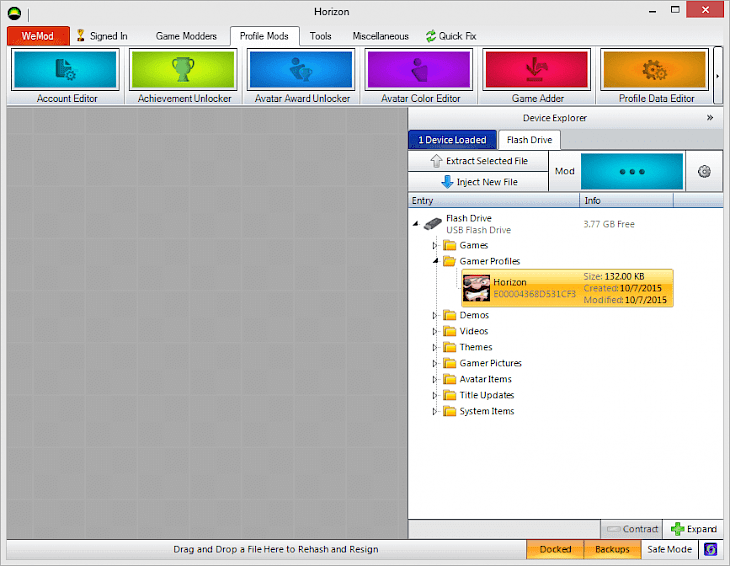 Download Horizon Xbox
Ever since the advent of games, players have looked out for ways to alter and change certain aspects to incorporate their fantasies and additions. Though it's a tough job at first, the rewards are quite reassuring and promote a vast number of gamers to mod games and see what difference they can add to it. But if you are looking for modding tools for the Xbox 360 games, we have exciting software. Check it out.
What is Horizon Xbox?
Horizon Xbox is a modding tool used to alter Xbox 360 games on your computer. The software is developed by WeMod and serves millions of members through its community. Through the application, instantly get free gameplay times, download mods automatically and install them through the application itself, and much more. Even staying updated with the latest developments in the gaming community is an exciting feature.
Key Features of the Software
The software provides users with will over 130+ modding tools that can be used to mod popular games such as FIFIA, Forza, COD, and many such titles.
Games have always had this problem where the lesser the money, the greater are the problems. Through the software, users can get unlimited currency for games that eliminate your problem once and for all.
All the progress that one might have made is easily transferable to another account and vice versa.
Minimum System Requirements
OS – Windows 7 or higher

CPU – Intel Core i5

RAM – 2GB

Storage – 500MB
How to Download and Install it on PC
The software is available on WeMod's official site. Download the relevant version from here.
Once downloaded, open the installer files and open the installer. Set it up according to your preference and let the installer install the software onto your computer.
Upon successful installation, use the software to mod as many games compatible with the software and have a blast playing different games.
You might also like