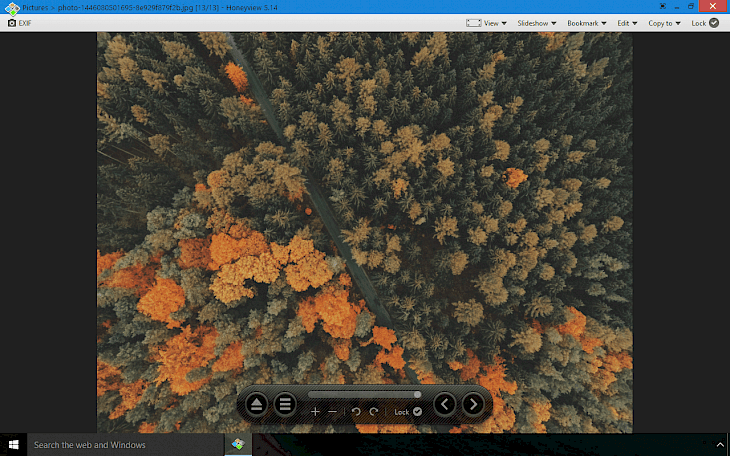 Download Honeyview
Honeyview is a fast image browser that supports popular files type including BMP, JPG, GIF, PNG, PSD, DDS, JXR, APNG, PSD, WebP, J2K, JP2, TGA, TIFF, PCX, PNM, PPM and BPG, formats CBR / CBZ used by comics and lossless RAW files generated by digital cameras.
The Honeyview app can convert files between supported formats, resize graphics, read EXIF data, view files without extracting (but with memory decompressing) compressed files archives ZIP, RAR, 7Z, LZH, TAR, ALZ, and EGG without having to install extra tools, sort galleries according to certain criteria like file name, date modified, size or file type. Honeyview is equipped with several filters that can execute various of special effects on selected graphics.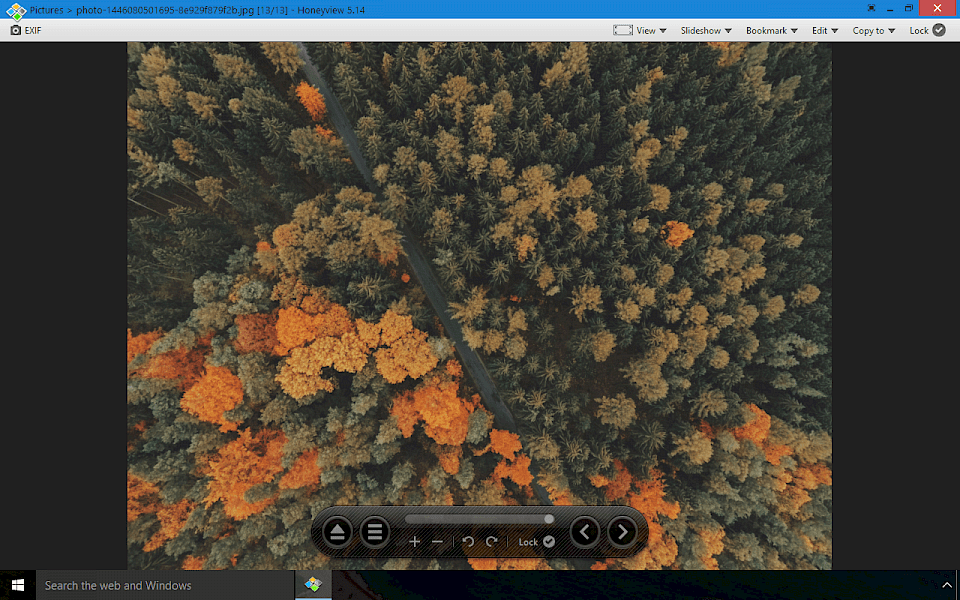 Honeyview is an extremely fast image browser for photographers that offers support also for RAW images in high resolutions. Viewing images and switching between files run smoothly even on older computers. Honeyview can also preview of PSD and WebP files in Windows Explorer. You can even vie direct location on Google Maps with GPS information included in photos. The small browser can aslo start a slideshow with the currently displayed pictures at a certain interval (1–90 sec).
Honeyview supports Sound & Shot files and the audio file to which image and sound is simultaneously recorded, you can add images to bookmarks to go to frequently viewed images and copy/move the currently displayed photo to Photo folder 1 or Photo folder 2.
You might also like