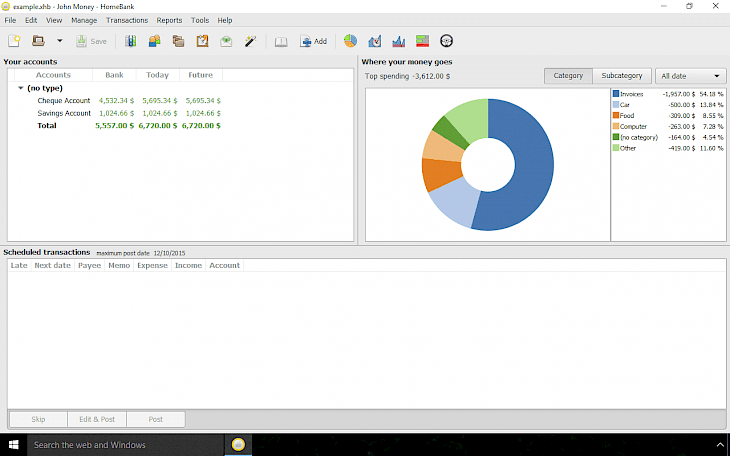 Download HomeBank
HomeBank is a free financial organizer created to manage the household budget, analyze outflows and expenses, etc. Using the software you can generate detailed reports with charts.
The tool provides all the necessary features to create a log of expenditure. HomeBank is equipped with features such as the ability to create accounts for multiple users, setting monthly spending limits, generate dynamic reports, archiving and data filtering and categorizing expenses such. Condo fees, fuel, telephone, internet, shopping or spending on education.
In the application, there were also options to change currencies, define fixed charges, monthly statistics display in the form of various types of graphs or auto-complete function introduced the category names. Additionally, the user can change several fields at the same time transaction and activation options for reminders.
HomeBank allows us to import files from formats like QIF, OFX, QFX, export data to CSV and QIF files. All kinds of data is stored in a database as a file with XHB extension.
You might also like