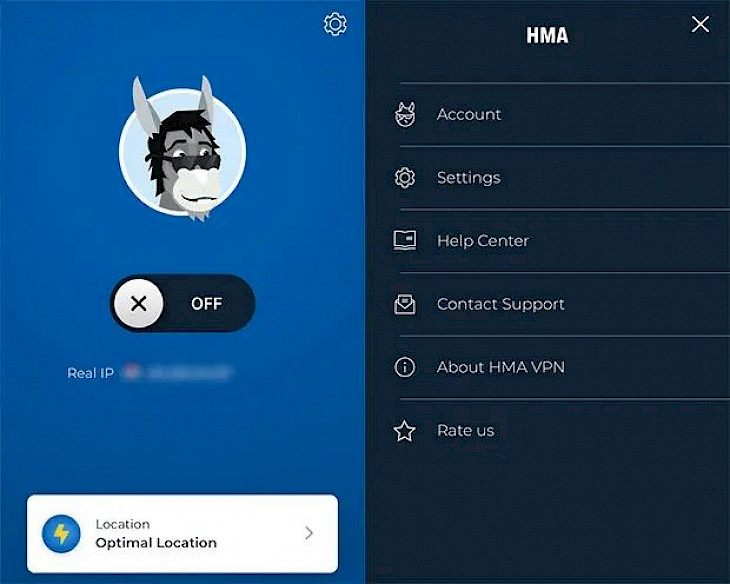 Download HMA VPN
If you are concerned about your data privacy, you should hear about a virtual private network (VPN). With the advancement in technology risk of malware and virus is increasing at a rapid rate. These malware and harmful third parties steal your data and damage your system. you will get various VPN in the market. This article is about award-winning and reliable VPN software which you can use to protect your data privacy.
Developed by Privax Ltd., HideMyAss (HMA) VPN provides you the fastest and convenient VPN services. This extremely useful VPN allows you to access a network of more than 700 servers and 5000+ IP addresses in over 270 locations and 190 countries around the world.
FEATURES
Easy to connect
The user interface can be used easily. You will need to enter your username and password and select the VPN server of your choice and get connected easily.
Multi-Protocol Support
This software supports a wide range of protocols with the multi-protocol backing feature. You can surf at comparatively faster speed and leave the free proxy in its dust.
Load-balancing server
For easy access and fast connection, this VPN software will inform you which server has the least user connected so that you can conveniently proceed with your surfing.
Mask your original IP address
To protect your identity, you can change your IP address. This will help you to secure your original IP from third-party websites or hackers.
IP Checker Website
The third-party IP checker websites will help the users to provide valid proof that their online identity has been changed and they can surf anonymously without worrying about the malicious site or data stealers.
Lightning Connect
This VPN software enables the user to access the website at a comparatively faster speed for a tremendous user experience. It automatically finds the fastest available server in the location, so you don't have to search for it.
IP address history
You can use the optional IP history feature that keeps a local log of IP addresses that you used previously.
How to Install HMA VPN?
HMA VPN is a reliable and secured platform that you can use on your Windows Operating system to enhance your browsing experience. The PC version of this application is easily available on various trusted sites. To install an HMA VPN on your PC, you will need to follow the instruction described below.
Step 1: Make sure that you have checked the supported window platform before downloading this software.
Step 4: Start downloading the setup or .exe file of this software.
Step 5: Once you have downloaded the setup file, follow the step-by-step guidelines and instructions to run this software on your system.
Step 6: After following all the steps, click on finish, and now you can use this VPN software on your system.
You might also like