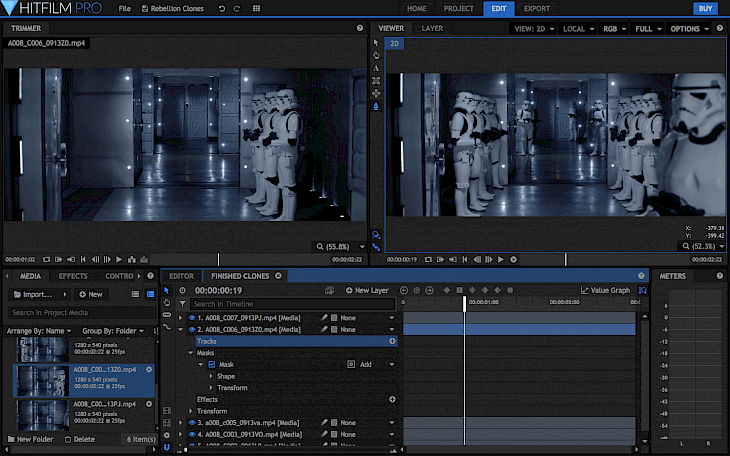 HitFilm Pro 2019 the all-in-one video editing and visual effects software.
HitFilm Pro 2019 is a non-linear video editing and animation app designed to create special effects. Editor can be successfully used both for editing video clips and post-production.
The most important function of HitFilm Pro is ability to create and edit 3D composition in similar way to Adobe After Effects. The user has full control over the virtual camera in configuration options (depth of field generation, animate the position, etc.).
The application offers over 500 FX with including the ability to create 3D shadows, generating molecules activate the blur effect for layers, creating masks and realistic lights, importing data from a 3D camera tracking application, add transitions, the ability to generate explosions, snow, rain, fire, etc.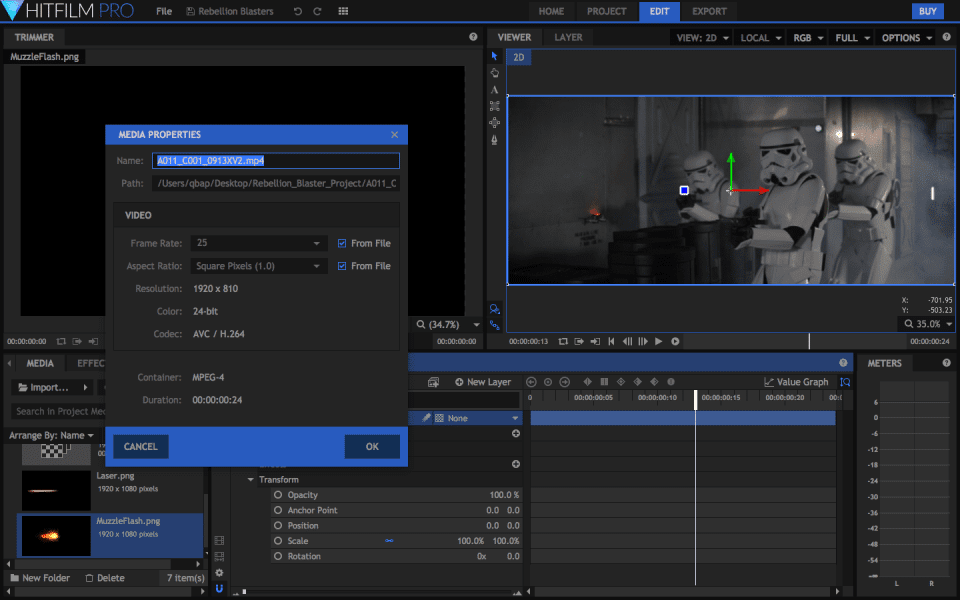 HitFilm Pro also offers a set of professional color editing filters that allow you to create the right look for you film. The authors have prepared more than 30 ready-color effects, which can be activated directly drag them to the selected clip or clips.
To work with the editor, you can use the most popular formats of video, audio and graphics. HitFilm supports formats such as WMV, MP4, AVI, MOV and MXF. The application allows you to work on an unlimited number of audio tracks and video and allows for mixing the composition of 2D and 3D.
You might also like