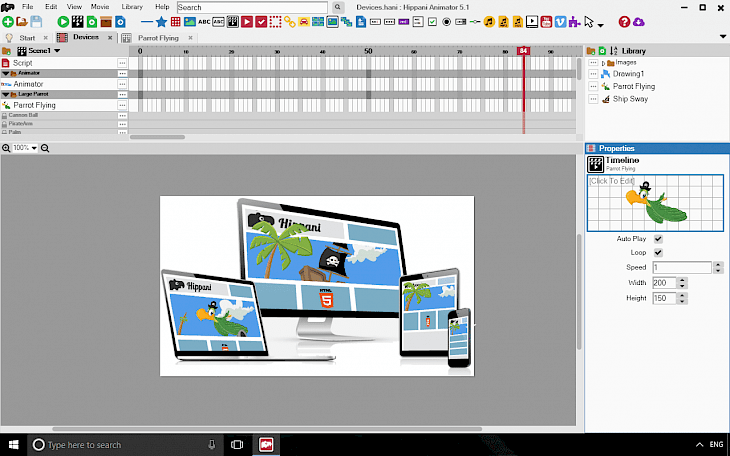 Download Hippani Animator
Hippani Animator is an application designed to create professional Web animation, ads, videos, interactive websites, GIF animations, presentations or games using HTML5 technology. The installer comes with free Starter Edition allowing you to create simple HTML animations and GIF files.
The program provides a number of tools including line drawing, geometric figures, buttons, inserting texts, objects, and different shapes. During the animation, the user can take advantage of the guides, the built-in grid that facilitates the drawing objects. Among other advantages, we can find Hippani Animator vector graphics support, and the ability to export projects to a format compatible with HTML4 web browser Internet Explorer 6.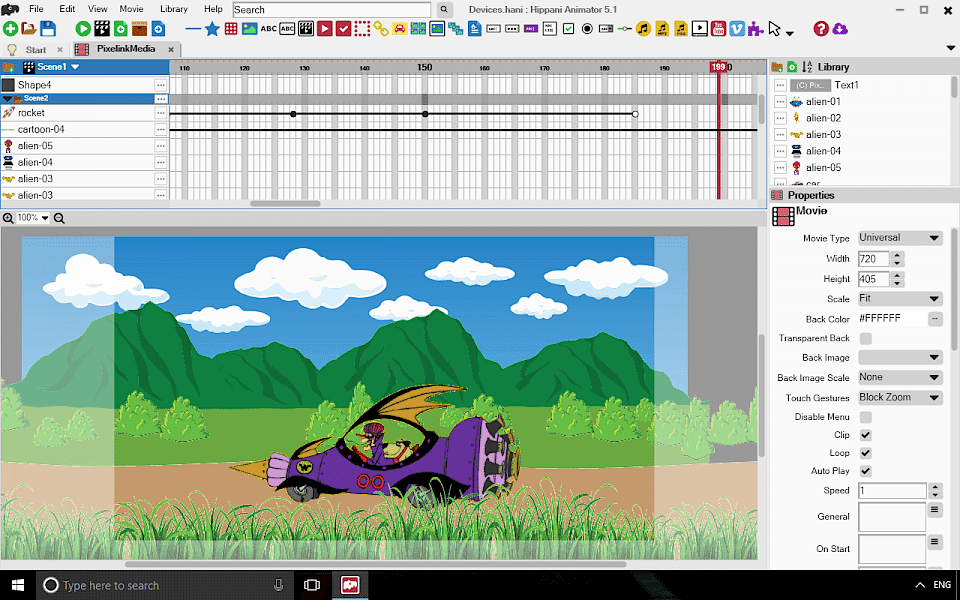 Hippani Animator is also equipped with a graphical editor that allows performing various operations on files including resize, rotate, cut-out of the selected area, adding a blur effect, noise and parameter manipulation of brightness and contrast. The program also features a JavaScript engine supporting HTML5 game development. Hippani Animator uses vector graphics whenever possible. This means fast downloading and perfectly smooth edges no matter how big the movie scales.
The biggest advantage Hippani Animator application is the ability to create effects and modifying parameters of objects using a timeline and keyframe. Hippani Animator offers a built-in database of pre-made effects and animation that can be used without having to write custom code. Nothing stands in the way that the user can create more complex code. Create advanced interactive websites, complex games, and applications using the built-in javascript engine.
You might also like