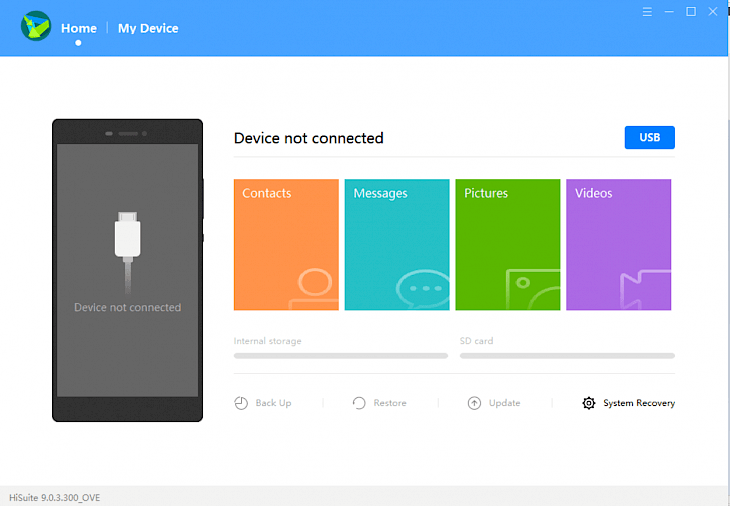 Download HI Suite
Technology is rapidly evolving while ensuring that our lives get better and comfortable. Every innovation makes it that much easier to take off the burden from us and ensure that we have total time to ourselves and let technology take care of the rest. Mobile devices are one such thing that takes away almost all burdens from our lives and makes it easier and smoother for the unforeseen future.
Though different mobile manufacturers offer additional features, some have gone to creating software dedicated to keeping their devices updated to their computers. Out of the many OEMs doing so, we have one famous mobile manufacturer offering explicit platforms for accompanying your mobile device. Check it out.
What is HI Suite?
HI Suite is a software designed by Huawei that helps backing up your mobile device to your computer. The software is packed with features, and much more were restoring, backing up the contents of your mobile device to the computer is feasible. It's a free application that deals with a large part of your mobile data to be kept safe and secure for future use.
Key Features of the Software
The software helps in getting the best of the mobile device. It helps in backing up all the data that might be stored on your mobile device. It includes all types of files, downloaded files, contact, photos, texts, and much more. Even updating your device is feasible through the software.
Users can uninstall applications through the software, take screenshots on your device, edit/alter/customize your device as per your preference, and much more.
The application is free to use and offers a robust build that efficiently uses the software. There isn't any learning curve in understanding its usage but to the point and offering nothing extra.
Minimum System Requirements
RAM – 1GB or higher

Storage – 512MB

OS – Windows 7 or higher

CPU – Pentium III or higher
How to download and install it on PC
Download the installation files
The installation files for the software are available on Huawei's official site. You can either get it from there or from any third-party site to avail of the latest version.
Once downloaded, open the files and setup the installer. Ensure that you follow all the instructions to have a successful installation procedure.
Have fun using it extensively once successfully installed.
You might also like