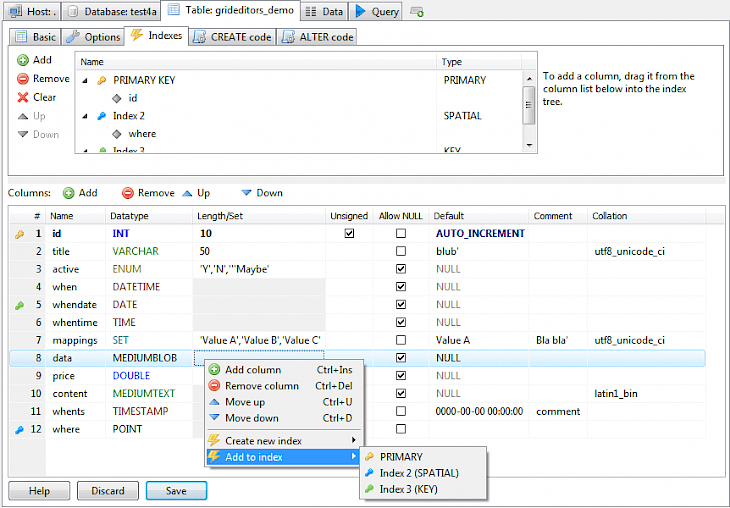 Download HeidiSQL
Cloud computing was never given a thought back in the days when the internet itself wasn't stable. It was quite a nascent topic but gradually picked up when the internet became a stable platform and provided faster services. As more and more people started getting their hands on the internet, cloud computing was introduced, and many favored it for effortless access, which was feasible from anywhere in the world.
However, the software side of things was relatively nascent and still needed the utmost development to get the desired outcome in editing data and information on these clouds. It's where a particular application comes to the picture that offers access to SQL databases online. Check it out.
What is HeidiSQL?
HeidiSQL is a software that helps users to access the data and information about Microsoft SQL, MySQL, or PostgreSQL. It's free software that is relatively easy to learn and use. It became a popular tool for the same and packs in plenty of features making it a renowned software for all your SQL-related editing, creating and deleting information of any server that you might access towards.
Key Features of the Software
The user interface is relatively straightforward, with not many complex maneuvers to be made while getting any function executed. It's quite cut down to its bare bones and offering a best in class SQL experience for users.
The software is entirely free and open source as well. Such that getting public changes enforced doesn't take much time. There are no hidden charges whatsoever. It doesn't take up much size once installed or even when it has been downloaded.
The software comprises of features such as multiple connections to servers, export, and import SQL clipboards, kill client processes, table repair in a batch manner, text file import, schedule events, and much more.
Minimum System Requirements
CPU – 1GHz

OS – Windows 7 or higher

Storage – 150MB or higher

RAM – 1GB or more
How to Download and Install it on PC
Get the software installer
The software can be downloaded from multiple sites and is available on its official site as well.
Open the contents of the downloaded package and set up the installer to install the software.
Once installed successfully, use the application to fulfill all your SQL based fulfillments.
You might also like