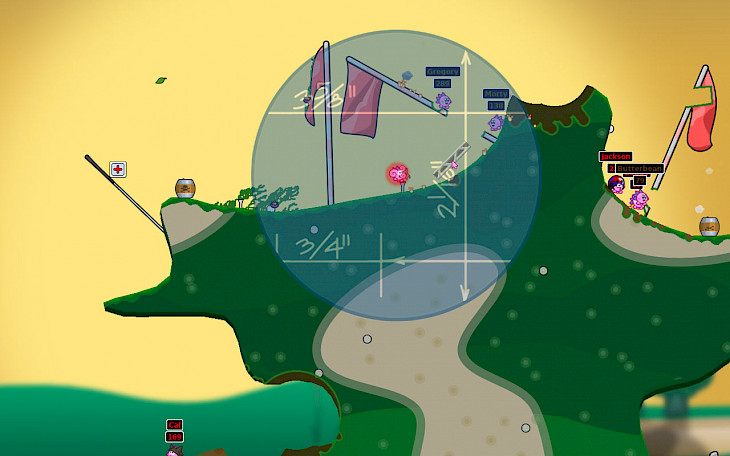 Download Hedgewars
Hedgewars is a free turn based strategy featuring the antics of pink hedgehogs with attitude as they battle from the depths of hell to the depths of space. Hedgewars offers game play for for up to 8 players in both local and network multiplayer, with optional AI opponents.
Hedgewars offers two singleplayer campaigns with a total of 24 missions, with over 50 devastating weapons and utilities. Defeat your foes with simple weapons like grenades or take it to the next level and trash entire landscapes with weapons like the watermelon bomb or piano strike. The game offers also more than 25 single missions for learning the game, target practice, challenges and fun.
You can customize your team with over 280 hats/costumes, 32 graves, 13 forts, 100s of flags and 13 unique voice packs. Maps are generated with 37 environments, or you can choose them from 44 set image maps. Play Hedgewars with 25 different game modifiers, tweak almost every aspect of the match battle with up to 48 hedgehogs.
Hedgewars System Requirements
Hedgewars Minimum Requirements:
Minimum Requirements:
- CPU: 1.5 GHz or faster
RAM: 512 MB
GPU (Integrated): with support for DirectX 9 or later
HDD: At least 400 MB for game core, maps and other files
OS:
- Windows: Windows 7 and up
- Linux
- Mac OS
Internet connection for the online services
You might also like