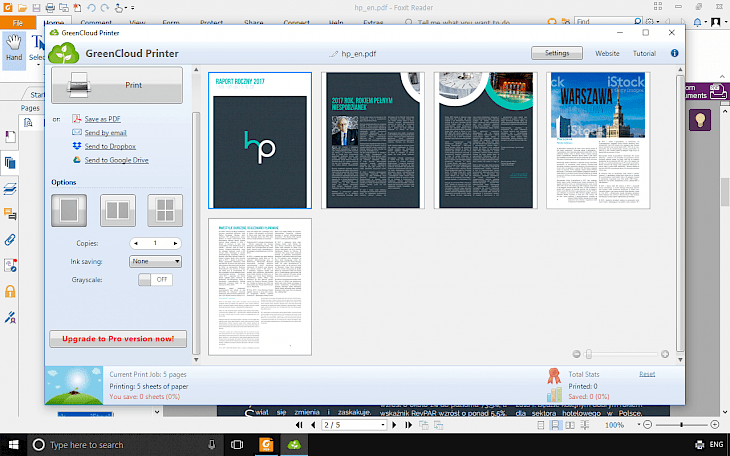 Download GreenCloud Printer
GreenCloud Printer is an eco-friendly PDF and printer driver to save money on your daily print jobs. Using the app you will save up to 60% of ink, paper, and toner thanks to reducing ink and paper usage.GreenCloud Printer is a virtual driver to optimize your existing physical printer.
Once GreenCloud Printer is installed you will see GreenCloud as a printer option from any Windows software that offers an option to print documents. GreenCloud Printer features option to preview print jobs before actual printing, combine 1, 2, 4 pages per sheet of paper, remove unwanted pages, print to PDF with fast PDF creator built-in, direct print to Dropbox or Google Drive (will create a pdf document), as a cloud pdf printer, and an option to convert text documents from DOC to PDF format.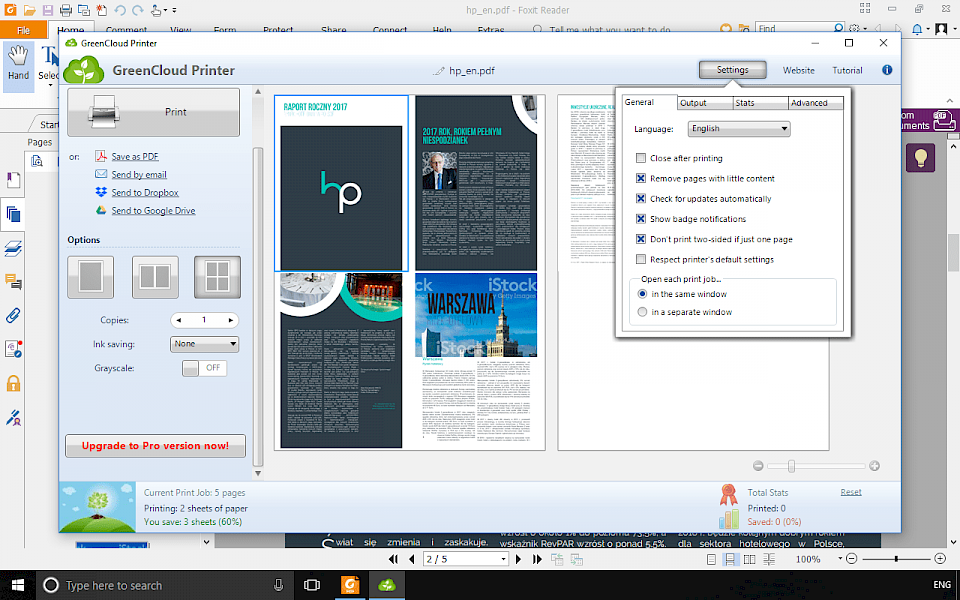 GreenCloud Printer offers optimized ink saver with 3 levels of saving ink options, double-sided printing, black & white, and more features can be switched on/off with one click. You can also remove graphics from printed documents. Free GreenCloud Printer displays a small watermark on every printed page, collects no statistics, and can work with a limited number of pages. GreenCloud Printer Pro doesn't have those limitations. With the pro version, you can also view your exact consumption of paper and cost per day.
You might also like