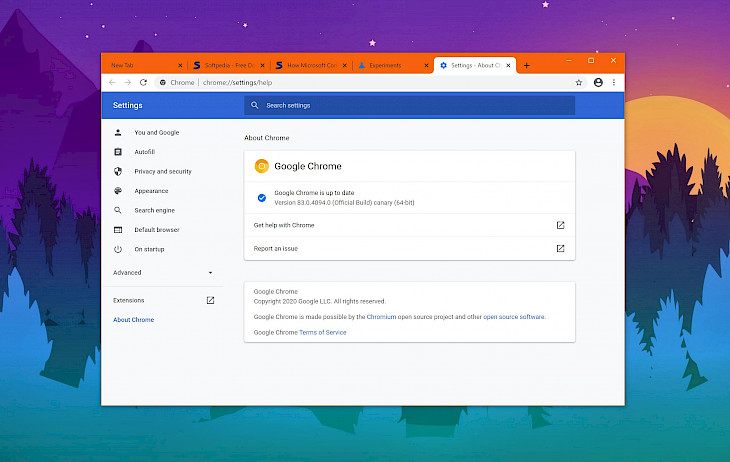 Download Google Chrome Canary
Are you wondering what new features Google Chrome is going to roll out in their next update? Do you want to check them out right now before the official update release? Try out Google Chrome Canary.
There are several channels that you can download for Google Chrome, such as Canary, creator, beta, and stable. It goes through those four cycles until the final version of the web browser is made available to the public.
With the beta channel, anyone who wants to test the next version of Google Chrome Canary and check out the new updates and features can do so. Although it might be buggy, you'll get to check out the latest tools that the developers are still working on. You are also invited to provide feedback about your experience using the beta channel.
Features of Google Chrome Canary
The remarkable features of Google Chrome Canary have been listed below.
Google Chrome for Developers to Test
Google Chrome powers an open-source engine called Chromium. Developers are permitted to test the Canary channel and developer channel of the browser due to its open-source licence, report any glitches or bugs they find with it and change the web browser to make it better. It can have a stable release in that way, which is not so glitchy.
Get All the Cool Stuff First
First of all, Google Chrome Canary gets the latest updates, tools, and functions. For test purposes, they are available to early adopters and developers. However, since there are regular crashes and breakdowns, Canary is a channel with the most volatility. It may also have a few characteristics that are not included in the stable release. All rely on what the tests show for it.
Download and Install Google Chrome Canary for Windows PC
To download the latest version Google Chrome Canary 88.0.4306.0, simply click on the 'Download' button at the start of this page and seamlessly download the Google Chrome Canary setup files on your Windows PC.
Once the download is completed, you can double-click on the setup file to start the Google Chrome Canary installer. Follow simple on-screen instructions to finish the installation once the installer is up and running. Chrome Canary will then be set up and appear as a desktop icon on your Windows PC screen.
You are not expected to use the Canary daily. In reality, Google informs users that, since it is so unstable, they should not set Canary as their default browser. But alongside the stable version, they can use the Canary channel, which is something that you cannot do with the developer or beta channels.
Through compiling the newest source tree structure and sending it to the channel, a bot automatically updates Google Canary every day. So you need not worry about manually updating the Chrome Canary browser every other day.
Google Chrome Canary is the cutting edge web browser from Google targeted at developers, seasoned techies, and fans of browsers. It could be for you if you like playing with new web browsers.
You might also like