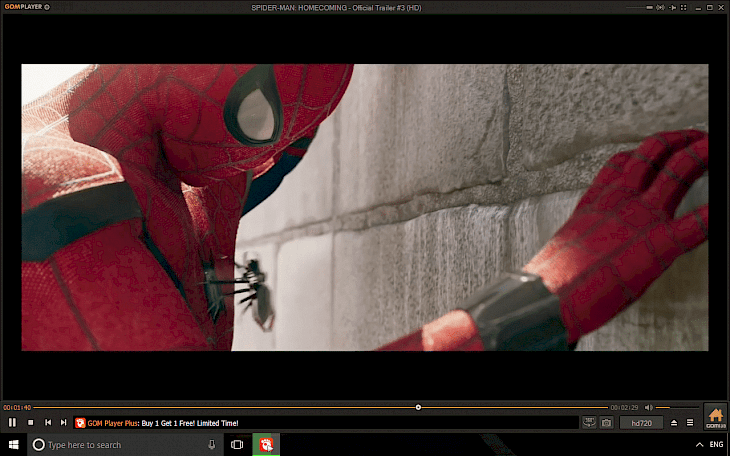 Download GOM Player
GOM Player is a free video player with its built-in supports for almost all available video formats including AVI, MP4, MKV, FLV, WMV or MOV. The player does not need to install extra codec to play multimedia files.
GOM Player features include a built-in equalizer improves the sound quality, playlist support, support for skins changing player interface, ability to change the speed of video playback, keyboard shortcuts support for quick access to frequently used options, improving quality video and much more.
You can share and download a large number of subtitles through our own library and also by linking with OpenSubtitles.org. GOM Player can freely adjust the placement, size, and sync settings of your subtitles.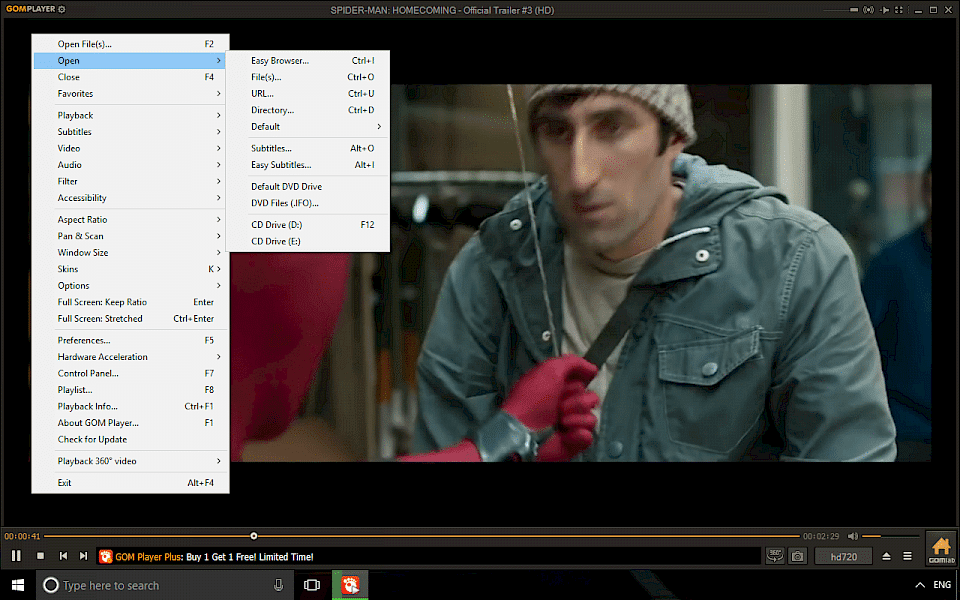 GOM Player also offers the ability to capture audio channel you are watching a movie and record tracks to an MP3 file using the Advanced Audio Capture utility. Player allows you to load subtitles in popular formats SMI, SRT, RT, SUB and customize position, parameters font size or color of font.
GOM Player comes with a screen capture module to create screenshots from any movie. You can automatically store up to 999 screens. GOM Player download full version for Windows 10.
GOM Player's Codec Finder service will search for codec you're missing. It will direct you to a place where you can read more and download the missing codec for your movie.
You can control GOM Player with GOM Remote. This includes all basic functions, such as moving forward/back, play, and pause.
This also includes advanced functions, such as opening files, searching, and PC power control.
You might also like