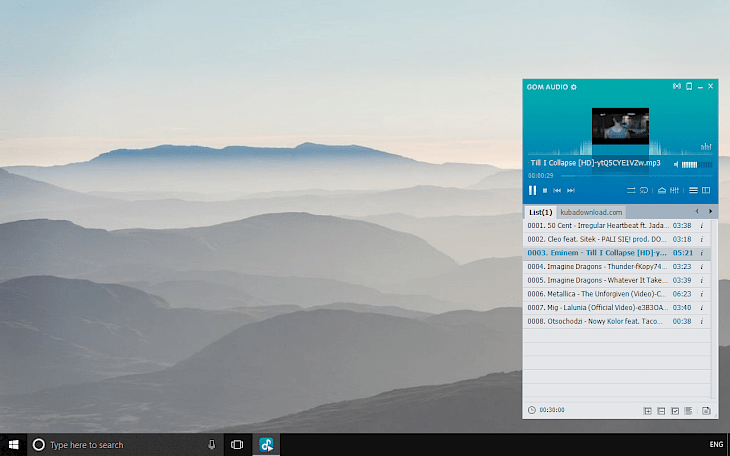 Download GOM Audio
GOM Audio is a free music player that can play all most popular formats at high quality. It provides effects and useful features, such as multi-speed playback, pitch adjustment, and equalizer, which are ideal for both general listeners and musicians.
GOM Audio provides sync lyrics for audio playback, so the user can listen to music while following the lyrics. If there are no lyrics, you can enter your own using the Sync Lyrics Editor and then upload them. Moreover, through the Podcast Service, there is an option to listen to popular podcasts by streaming or downloading them. You can also bookmark your favorite podcasts. Use GOM Audio's Mini Player mode to lock playback controls to the taskbar for easy access and reduced clutter on your screen.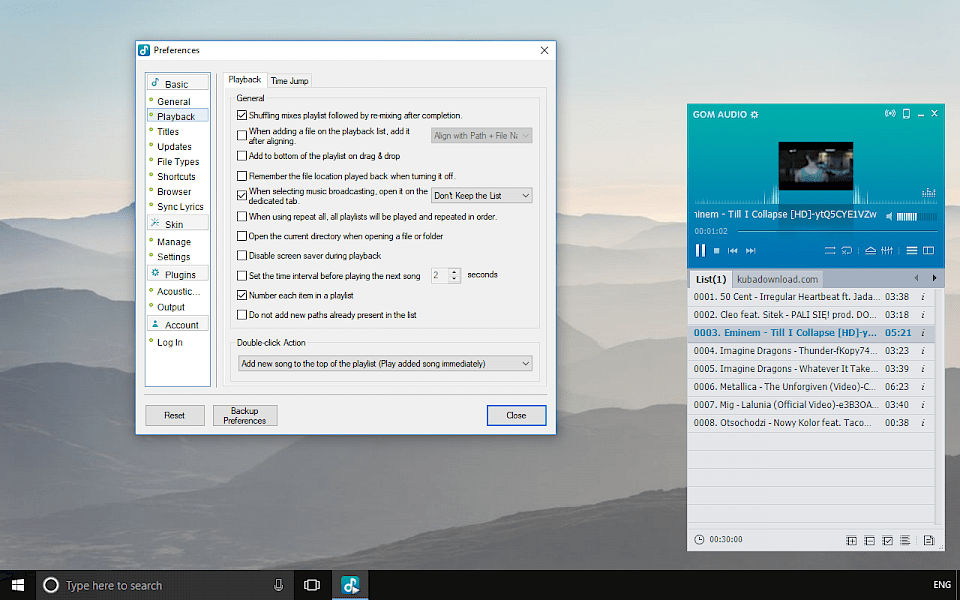 Several popular internet radio stations come pre-loaded for convenient listening, and just like GOM Media Player, GOM Audio can open and play streams of live broadcasts from all over the world that is hosted online. Automatically shutdown, restart, or put your computer to sleep when your playlists reach the end. It doesn't take much to run GOM Audio, so you won't need to close other programs or micro-manage your resource usage in order to play your music smoothly.
You can control GOM Player with GOM Remote. This includes basic functions, such as moving forward/back, play, and pause. This also includes advanced functions, such as opening files, searching, and PC power control. Other features include playback speed control, Pitch control, Equalizer, Audio Effects, Sync lyrics and editor, Internet radio, support for playlists, edit ID3 Tags, change Skins and more.
You might also like