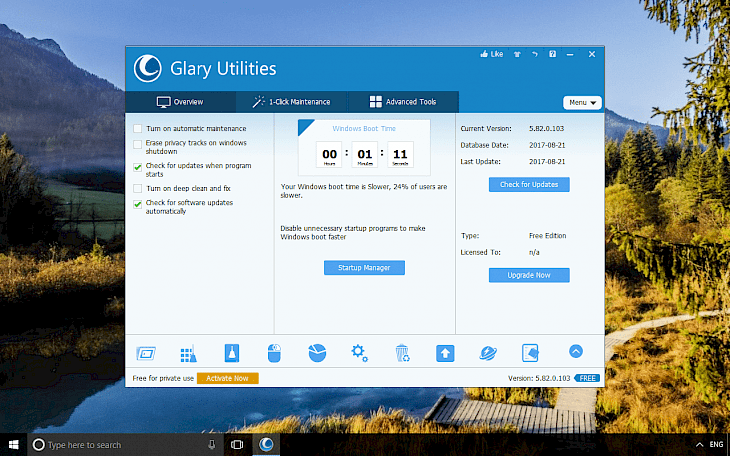 Download Glary Utilities
Glary Utilities is a free edition of a program designed to optimize your PC working on Windows system. Application repairs the system registry, cleans hard drives, frees RAM, defragment partitions, and much more.
The tool is equipped with more than 30 module responsible for the optimization of the system. By means of Glary Utilities Free we can for example repair, defragment, create and restore the registry, clean the disc with unnecessary data, find duplicate files, delete empty folders and broken shortcuts, defragment hard drives, delete the malware components safely delete documents, encrypt files, and much more.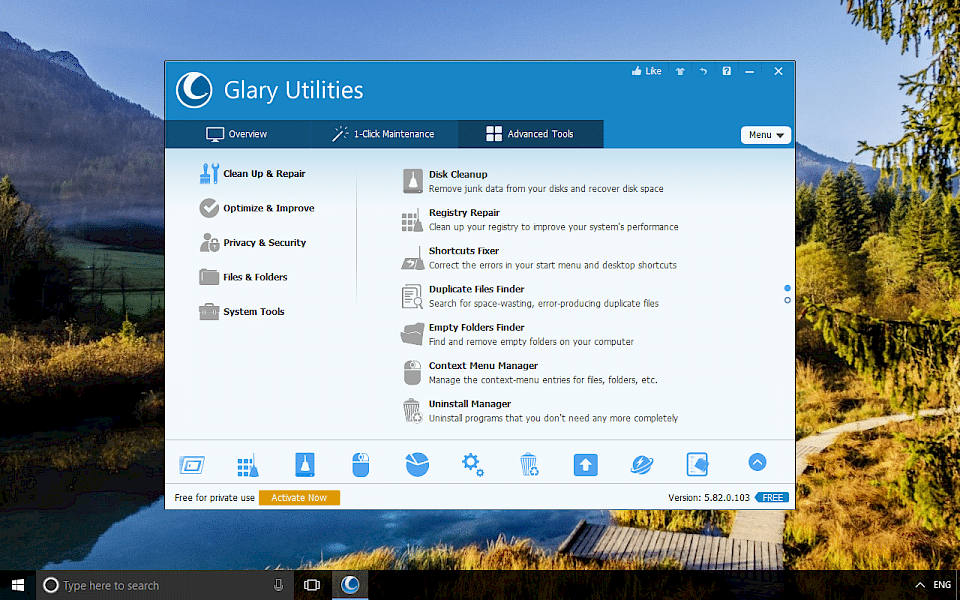 Glary Utilities Free allows you to display detailed information about the system, repairing the system files, system restore, recover files, uninstalling the drivers, edit the context menu, manage startup programs and running processes, deleting your browser history or a hard disk error checking and available system updates.
The program also offers a mechanism for managing files in the Quick Search module data, splitting files into smaller parts and combine them, analyze the area occupied by documents or restore deleted files.
You might also like