Geekbench download for Windows, Mac, and Linux.
What is Geekbench?
Geekbench is a simple to use benchmark to test the performance of CPU and RAM on 32 and 64 bit architectures. The application is designed to work with systems like Windows, Linux, Mac OS and mobile Android and iOS. You can download Geekbench for free.
The program checks how your computer can handle during operations such as data encryption, file compression, time to read and write data to memory, generating effects such as blur, sharpen, etc. All tests are performed using a single or all available cores. Geekbench supports processors used in home computers as well as server solutions available.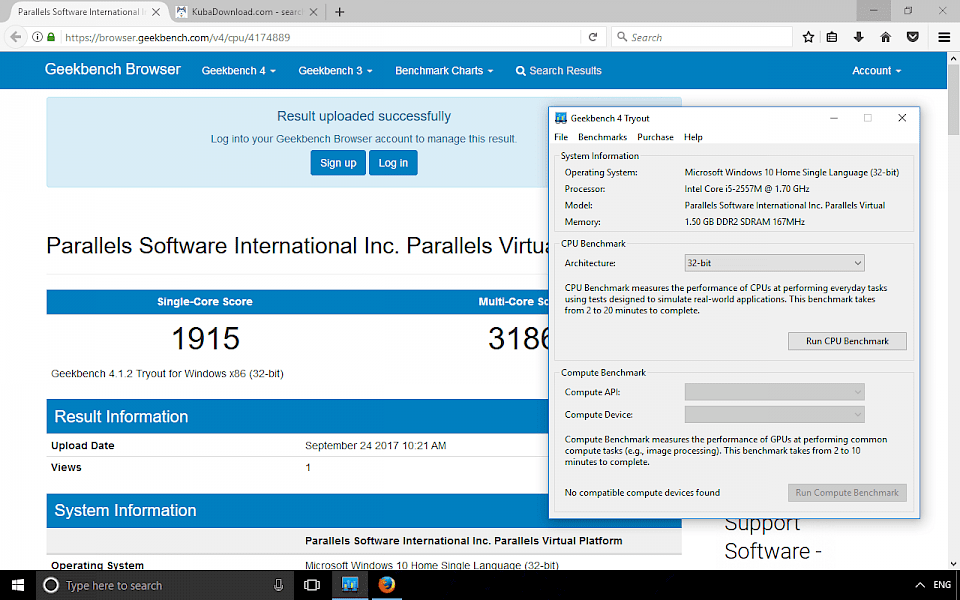 Geekbench is easy to use. Just select test architecture and click "Run benchmarks". After benchmark program generates a report including information about the results achieved by our computer and basic data on CPU and RAM.
The test version of Geekbench has several limitations. First of all, Geekbench requires an active Internet connection. In addition, the demo allows you to test only 32-bit architecture and the score is automatically send online. In the paid version you will find additional module designed to check the stability of the system and an option to export results to a file.