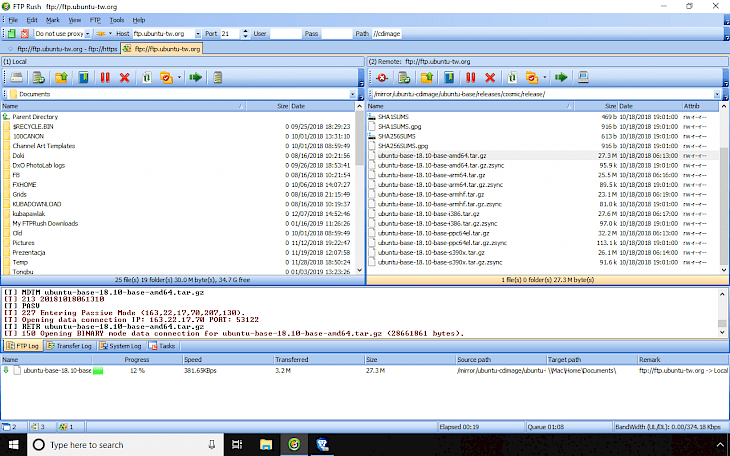 Download FTP Rush
FTP Rush is a free FTP/FXP/SFTP/TFTP client software for Windows. The software allows you to quickly download or upload any files in all directions: from FTP Server to local, local to FTP Server or FTP Server to FTP Server.
The client supports secure transfer including SSH and TFTP and it is really easy-to-use. FTP Rush takes into account all peculiarities of internet file transfer and management by offering a lot of great features like On-The-Fly Mode Z, or built-in Task Manager including Synchronize.

The built-in Script Designer and Command Designer is a feature for more advanced users. FTP Rush using code can execute lots of routine work automatically. This feature allows you to reach spectacular efficiency in no time. This include automated transfer by writing FTP scripts.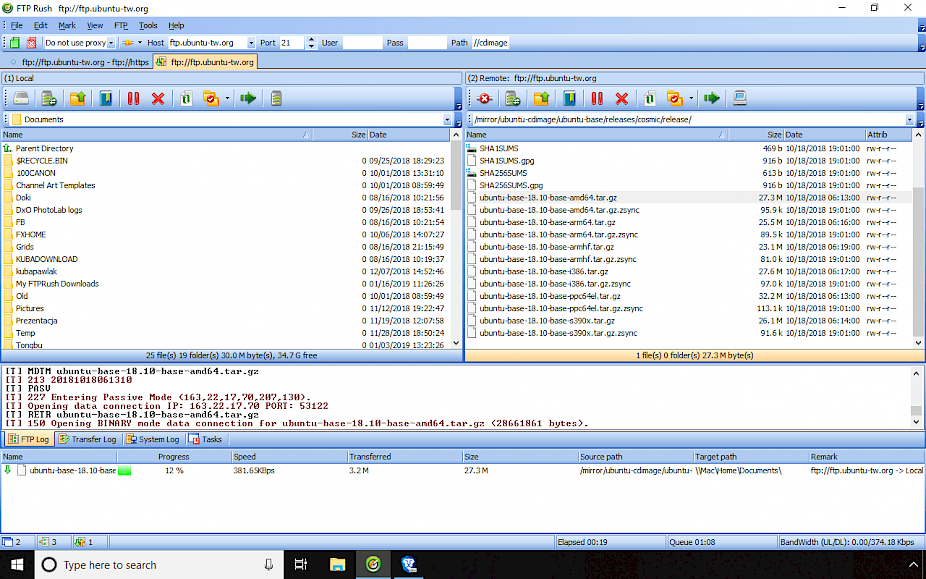 Moreover, this FTP client support of synchronize folders, so the client can look after the identity of folders and contained files in upload and download directory. Identification of files that have been modified, added or deleted since the last update will no longer be a problem.
Other key features include tabbed Interface for smooth control over multiple active connections, Drag-And-Drop files via Explorer-like interface, support UPnP Port-Mapping enabled FTP client to accepts incoming connections from server, or FTP Folders Caching speeds your browsing without refresh directory again.
FTP Rush was always my favorite FTP client for Windows. It provides all functions you would require of this kind of software. It's now free thx to wftpserver.com, and therefore a big shout-out to the publisher.
The software supports FTP, FTPS, TFTP and SFTP (FTP over SSH), with easiest way to FXP Site-to-Site transfers from one server to another. FXP is File Exchange Protocol, that allows you to transfers files from one server to another server with no need to download files.
Another advantage of FTP Rush is fast SFV checking and reporting, support for UPnP Port-Mapping enabled FTP client to accepts incoming connections from server, and of course the Advanced FTP File Finder tool. Use this tool to search for a file on a server quickly, almost like on you local PC. The verdict is one - 5/5. You think FTP, think FTP Rush.
You might also like