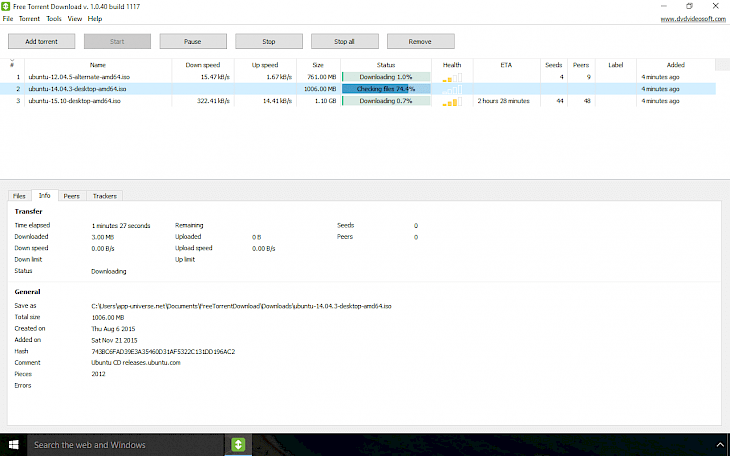 Download Free Torrent Download
Free Torrent Download from DVDVideoSoft is a freeware BitTorrent download client. FTD offers a simple and clear graphical user interface. The program can be used to download movies, music, games and software.
Free Torrent Download allows you to download multiple torrents simultaneously with maximum bandwidth, stops and starts downlaod data at any time, view detailed information about downloaded files, or edit the list of trackers. The software was specially designed for fast and easy downloads which don't interfere with Skype, playing games, streaming videos etc.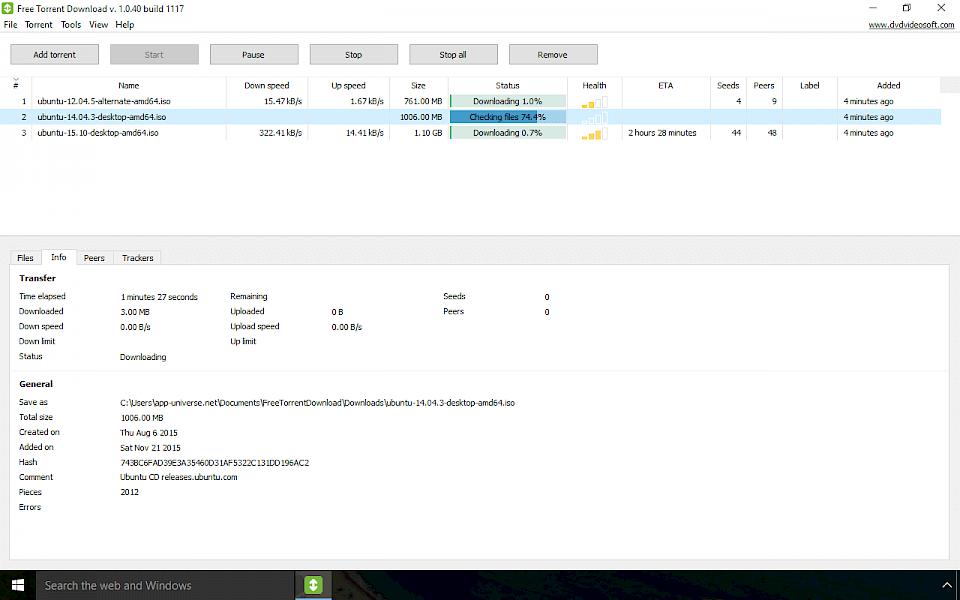 Free Torrent Download displays a number of basic information about the torrent files. The data include number of seeds and peers, file size of files, a list of trackers, estimated time to complete the downlaod progress, a list of connected clients, actual download speeds and the list of files and directories.
Other features available in Free Torrent Download include option to set download and upload transfer limits, support for proxy servers, magnet links or port mapping, Free Torrent Download can also create torrent files that can be shared with other users.
You might also like