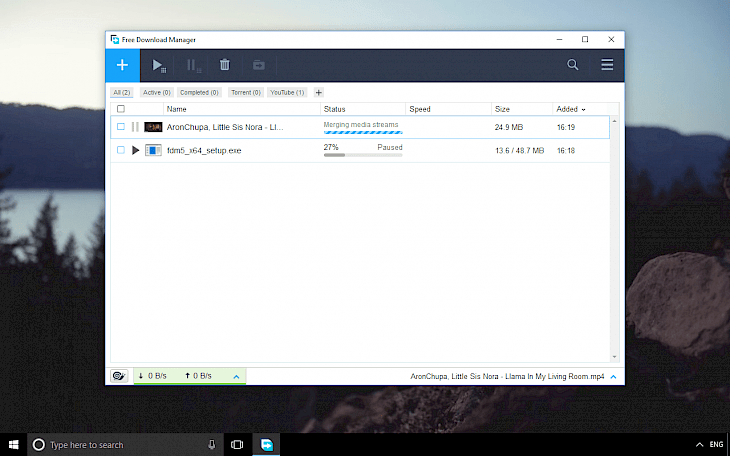 Download Free Download Manager
Free Download Manager (FDM) is a free download manager with support for HTTP, FTP and BitTorrent protocols. Mac and Windows version allows you to organize downloads, control file priorities for torrents, download large files and resume broken downloads.
Highlights features from Free Download Manager include the ability to split files into smaller segments and download data from multiple mirror at the same time, option to adjust traffic usage for browsing the Internet and downloading files at the same time, resume file transfer support, built-in scheduler allows you to start and pause downloading files, as well as perform other actions at the set time, preview feature for audio and video files without need to download all data and convert file format after download, and much more.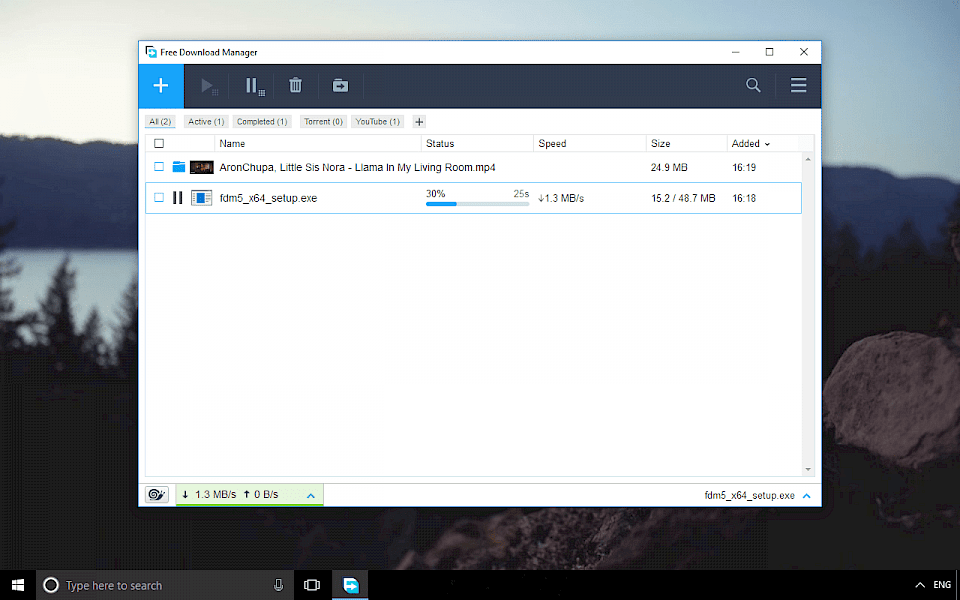 Free Download Manager can also resume broken downloads. When the downloading process is interrupted, you don't need to start from the beginning again. Free Download Manager can resume broken download from where it was interrupted. HTML Spider allows you to download entire web sites or only selected areas, and with Site Explorer you can view the directory structure of the website.
Free Download Manager offers also feature like remote control the app, so user can manage the list of downloads from another device and lets you download only the necessary part of a zip file. Another interesting feature available in Free Download Manager is the ability to generate a portable version.
You might also like