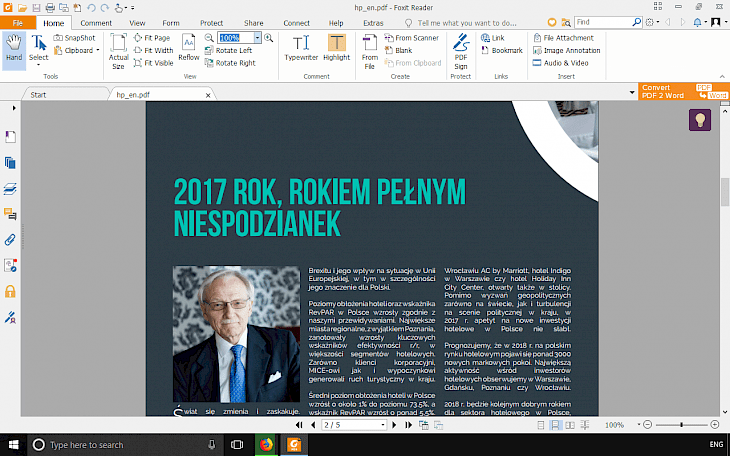 Download Foxit Reader
Foxit Reader is a fast and free PDF document reader offering a lot of functions. The most important feature of this PDF viewer is the speed of previewing PDF files, and the ability to view multiple documents in one window. It offers also set of tools for basic PDF files edit.
Using the software we can not only view PDF files but also create snapshots, use text tools to underline, strikeout, and add a new line of text to PDF files. Foxit Reader comes also with few basic drawing tools like rectangle, oval, line, pencil, highlight selected area, polygon, and arrow that can be useful to select data in PDF files. Moreover, you can also measure the distance between two points in the document and create a note that can be used for a brief comment. Foxit Reader can create, manage, and apply Ink signatures.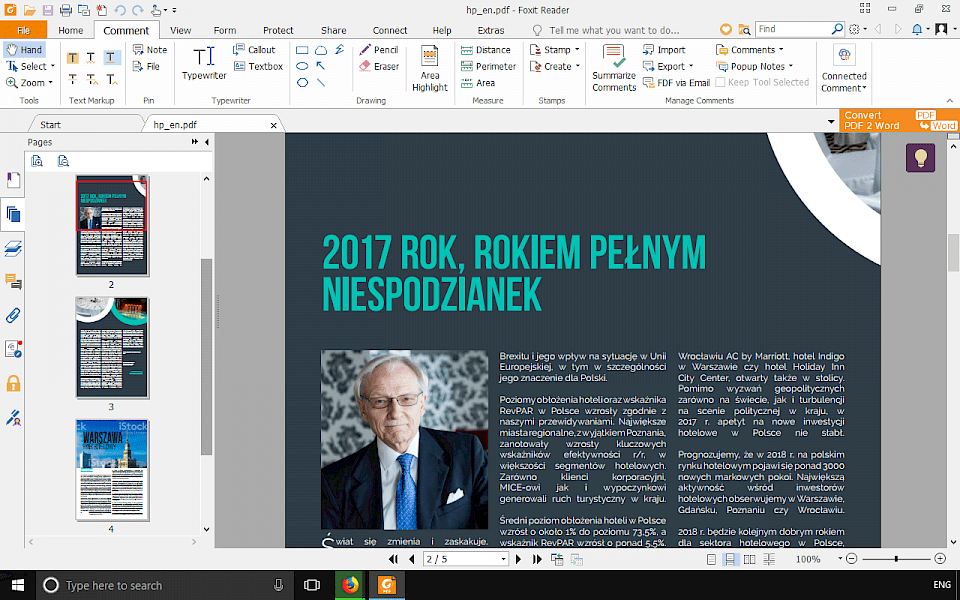 Foxit Reader offers all necessary functions including an option to print files, search for phrases, select the text and copy any part of the document in the form of graphics, add and view attachments and much more. Foxit Reader also allows you to convert popular files, and scan documents directly to PDF format. Additionally, the viewer allows you to view PDF files in several view modes, erase selected areas of pages, send an e-mail or add to favorites selected pages.
Moreover, the program allows you to switch between the two graphical interface modes: modern and classic ribbon interface. Another advantage of Foxit Reader is the integration with the most popular web browsers including Internet Explorer, Firefox, Google Chrome, and Opera.
You might also like