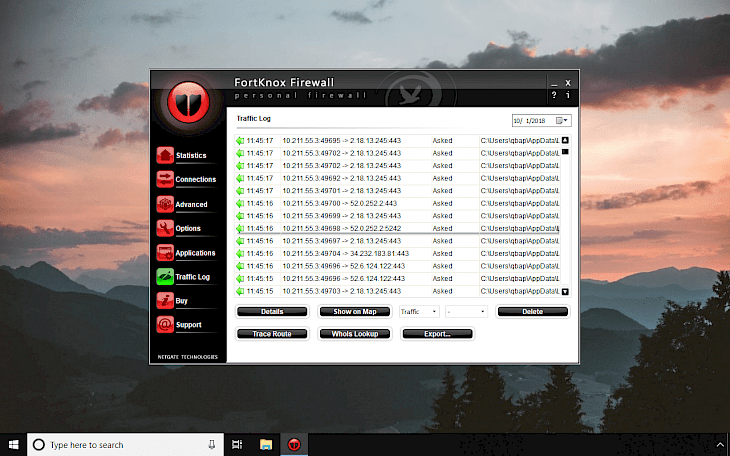 Download FortKnox Firewall
FortKnox Firewall is a lightweight firewall designed to protect your system from hackers, viruses, spyware, and other components stealing your private data. It protects you against unauthorized incoming and outgoing network traffic.
Key features of FortKnox Personal Firewall include traffic and packet logging, statefull packet inspection, Integrated Intrusion Prevention System, all system connections overview, advanced rules for experienced users, Anti-spoofing technologies, file and printers sharing settings, user-friendly graphics interface, automatic database updates, Site Control System with ability to block individual web sites, referer and ActiveX blocking.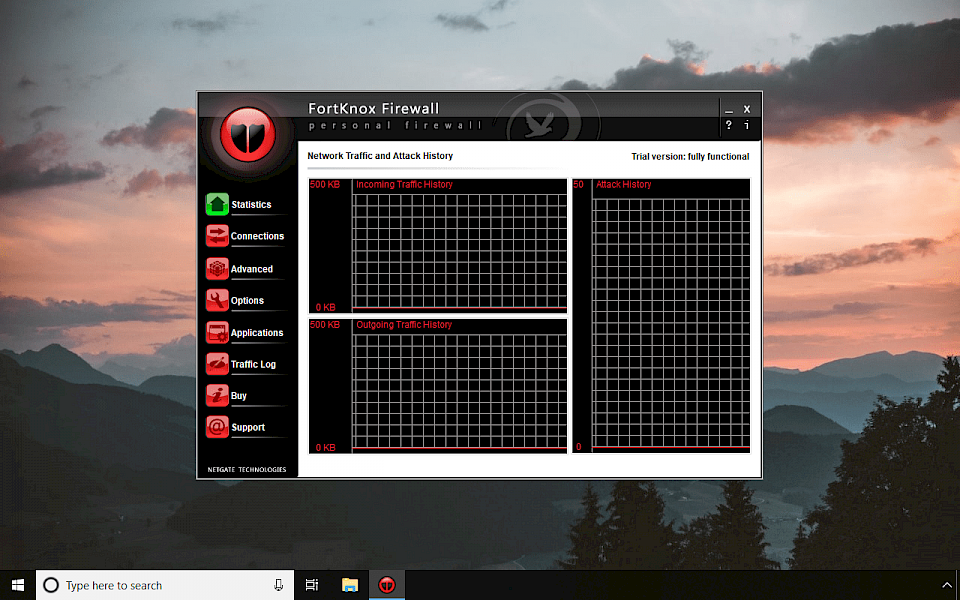 FortKnox Firewall allows users to manage programs running on system, monitor all traffic activities, as well as block the selected items. FortKnox Personal Firewall protects the system from unauthorized access to our computer resources by preventing stealing data stored on disk as photos, documents, etc. Moreover, the software is equipped with a built-in Intrusion Prevention and SPI technology, and an option to manually define blocked ports, domains.
You might also like