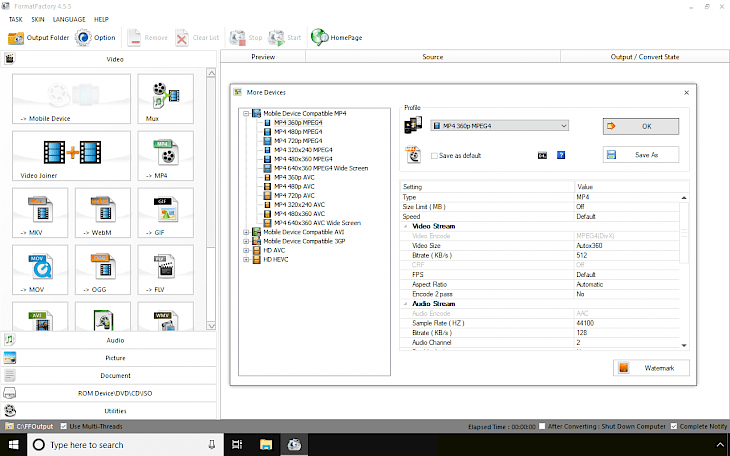 Download Format Factory
Format Factory is a feature-rich software to convert video and audio files. It's packed with a lot of features including repair damaged video and audio files, cut video files, displays advanced information about multimedia and much more.
The file converter can easily convert video DVD to MP4, 3GP, AVI, WMV, convert music CD to formats like MP3, WMA, OGG, and AAC, convert Blueray disk to MKV, join videos to sperate files, cut video files, convert images and more.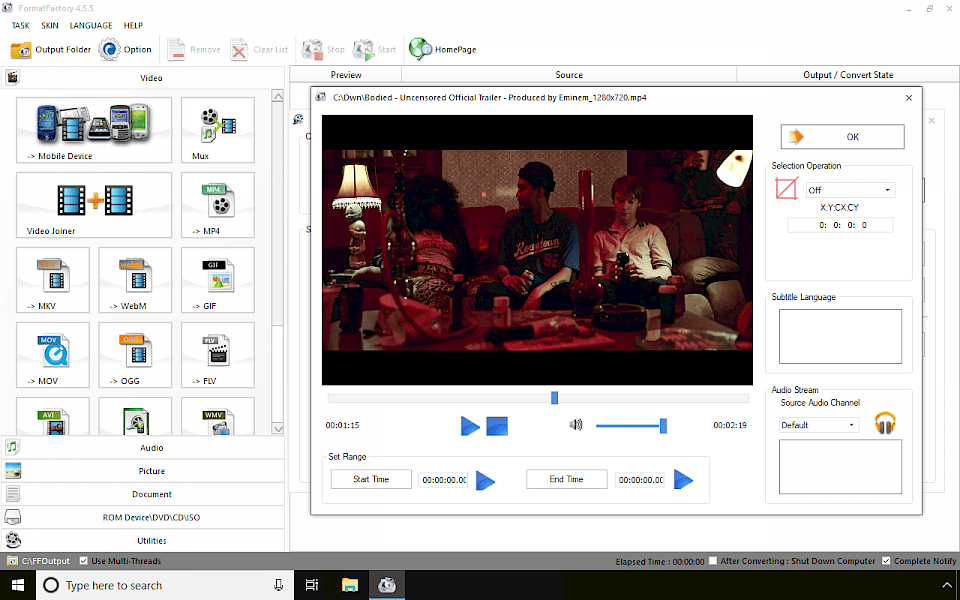 Format Factory supports converting all popular video (MP4 / 3GP / MPG / AVI / WMV / FLV / SWF), audio (MP3 / WMA / AMR / OGG / AAC / WAV), and image (JPG / BMP / PNG / TIF / ICO / GIF / TGA) formats to others. Create also backups of DVD, or rip Music CD to audio files.
MP4 files are supported by all popular devices mobile including iPod/iPhone/PSP/BlackBerry. If you prefer to use RMVB format, FormatFactory will handle it as well. Add Watermark to converted video, converting images with support for Zoom, Rotate/Flip, tags.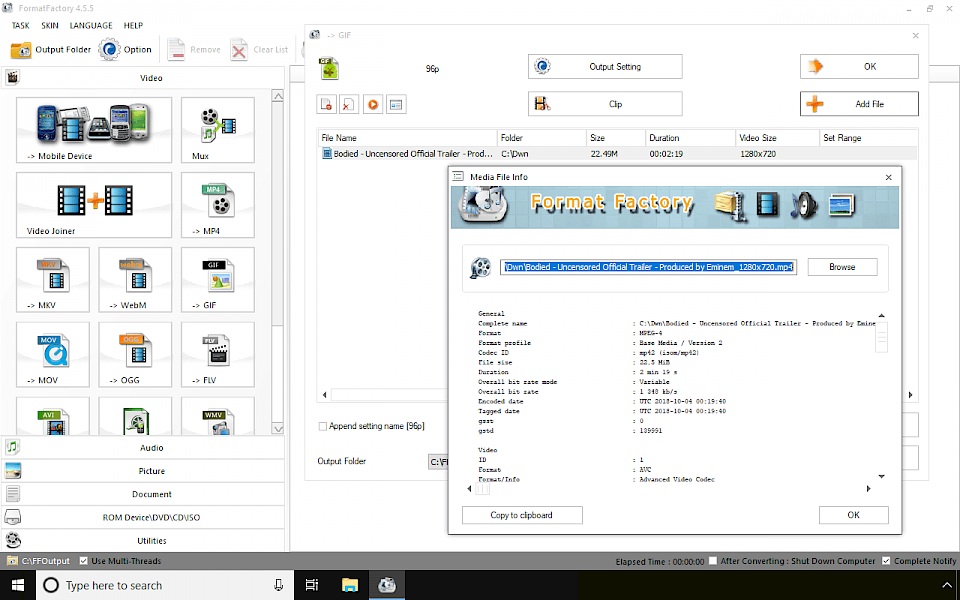 Format Factory offers also access to a few useful utilities: media joiner, file renamer, audio joiner, mixer, etc. Use Media file Info to display all information about a multimedia file including bitrate, file size, format, codec id, audio format, duration, format profile and more.
You might also like