foobar2000 download for Windows.
Category: Audio players
Version: 1.5.3
Last update: Mar 31, 2020
OS: Windows
License: freeware
What is foobar2000?
foobar2000 is a freeware audio player that supports most popular file formats including MP1, MP2, MP3, MP4, Musepack, AAC, Ogg Vorbis, FLAC / Ogg FLAC, Speex, WavPack, WAV, AIFF, AU/SND, CDDA, WMA, Matroska, ALAC, MMS, RSTP and Opus.
foobar2000 has been written specifically for the Windows platform, and there are no plans to port it to any others. Some of the main features include option to convert files between supported formats, open and generate playlists, create music bookmarks, ripp music from Audio CDs, edit metadata, display covers fom music files, reneame files according to selected criteria, customize the app to suit your needs or configure components responsible for playing music.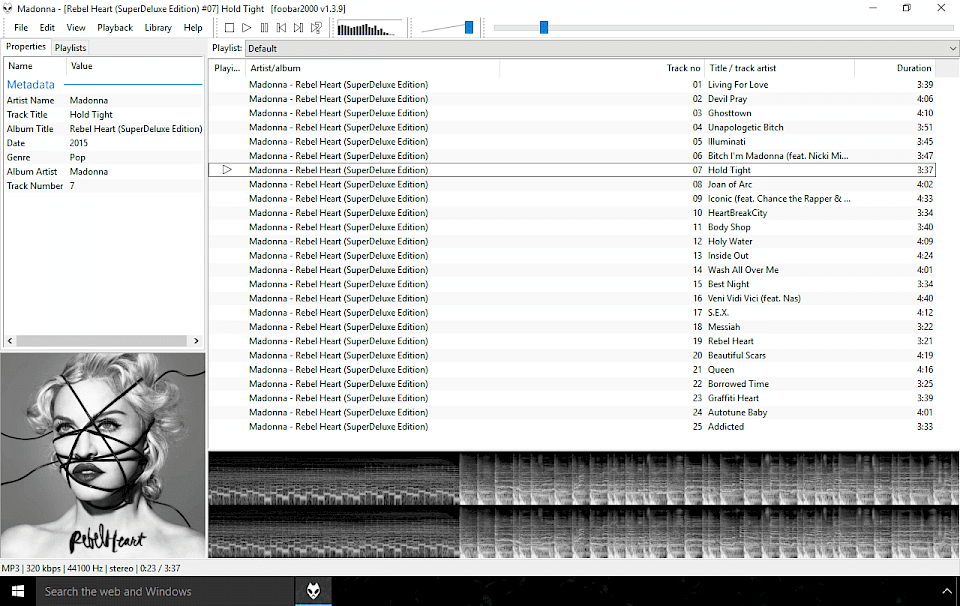 In addition, foobar2000 can also play audio files within ZIP and RAR archives (typically compressed) directly, i.e. without requiring the user to extract the files first. The main advantage of the player is support for plugins that can expand the possibilities of the software. More archive formats are supported via additional components: LHA/LZH, 7-Zip, JMA.
When we install additional foobar2000 components we can add for example support for DLNA server, decode subsequent audio formats, support for Apple devices iPod and iPhone, support for 5.1 sound and add ability to record Audio CDs. foobar2000 interface can be also modified. There is a plethora of skins completely changing the default style and ascetic appearance.
foobar2000 Alternative
| Software | License |
| --- | --- |
| AIMP small and powerful music player for Windows. | freeware |
| iTunes organize and enjoy music, films and TV-shows. | freeware |
| Spotify music from everywhere. | freeware |
| MusicBee music manager and music player. | freeware |
| Winamp great audio player for Windows 10. | freeware |
| GOM Audio simple audio player with great features. | freeware |