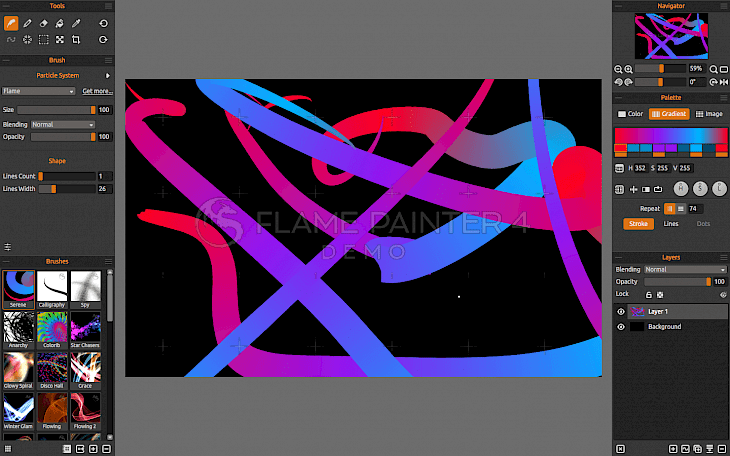 Download Flame Painter
Flame Painter is a powerful paint software that allows you to create original artworks, with realistic light effects using fantastic procedural brushes. You can create flame light effects in your paintings and photos and visually enhance the feeling of the motion.
Inspire yourself with hundreds of unique brushes available in Flame Painter. With few strokes and editable vector layers, you can create your own designed background themes for your artworks.
Flame Painter features thousands of brush variations, normal, lighten and darken modes, beautiful gradient transitions, an option to open and save your Brush Presets and share brushes in the online library. The Flame engine offers supersmooth Antialiasing, multicore optimizations, and hires renderer.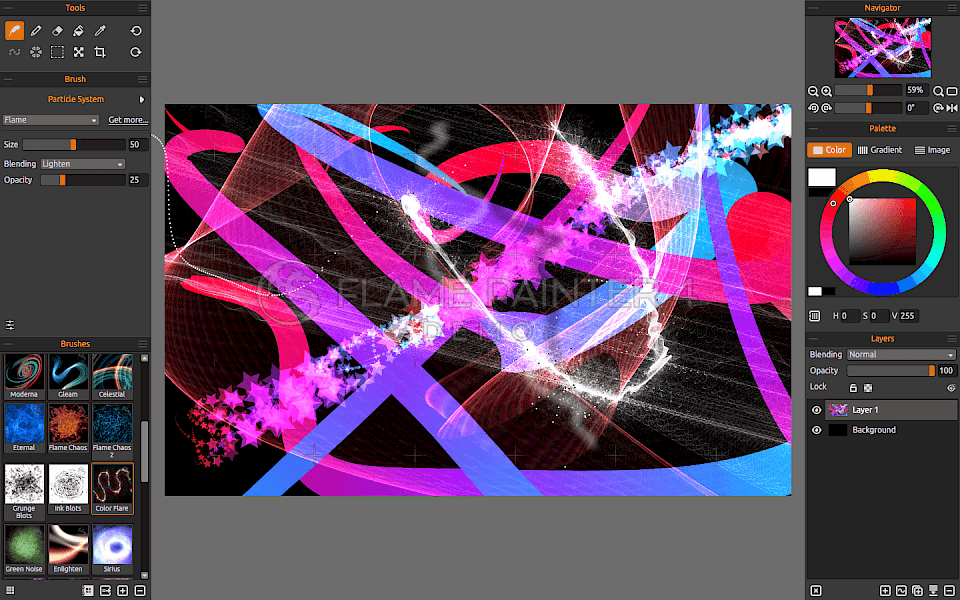 Flame Painter offers also support for layers and effects. You can move and resize layers and canvas, select safe boundary - extended canvas, copy and paste to 3rd party software, work with editable vector layers, create unlimited layers, add 22 Photoshop blending modes, generate blur and glow effect filters, and tiling to create seamless textures.
Flame Painter can open and save layered PSD files, export SVG vector format files offers support for Wacom and Leap Motion. Moreover, you can export files to FPA, PNG, JPG, TIF and BMP formats or publish and share artworks in Gallery.
You might also like