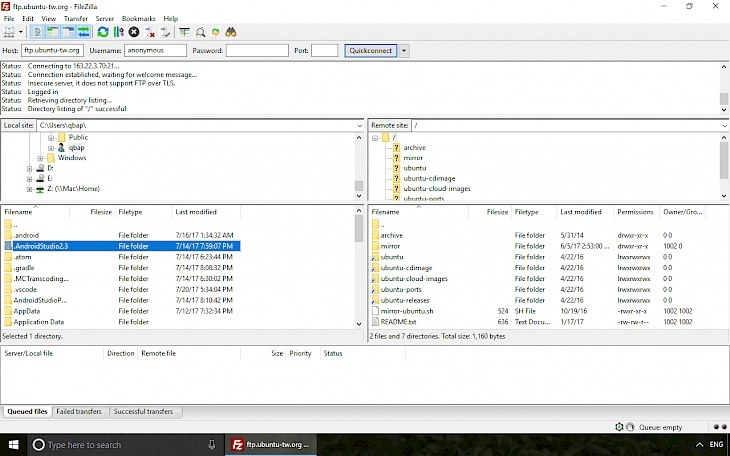 Download FileZilla
FileZilla is free FTP client offering support for FTPS (SSL / TLS) and SSH (SFTP) protocols. This fast FTP Client offers a clean graphical interface and all necessary functions to move data between servers with a secure connection.
FileZilla offers support for FTP, FTP over SSL/TLS (FTPS) and SSH File Transfer Protocol (SFT) and internet protocol IPv6. The main features of FileZilla include an option to resume and transfer of large files over 4 GB, powerful site manager and transfer queue, configurable transfer speed limits, directory comparison, remote file editing, synchronized directory browsing and remote file search.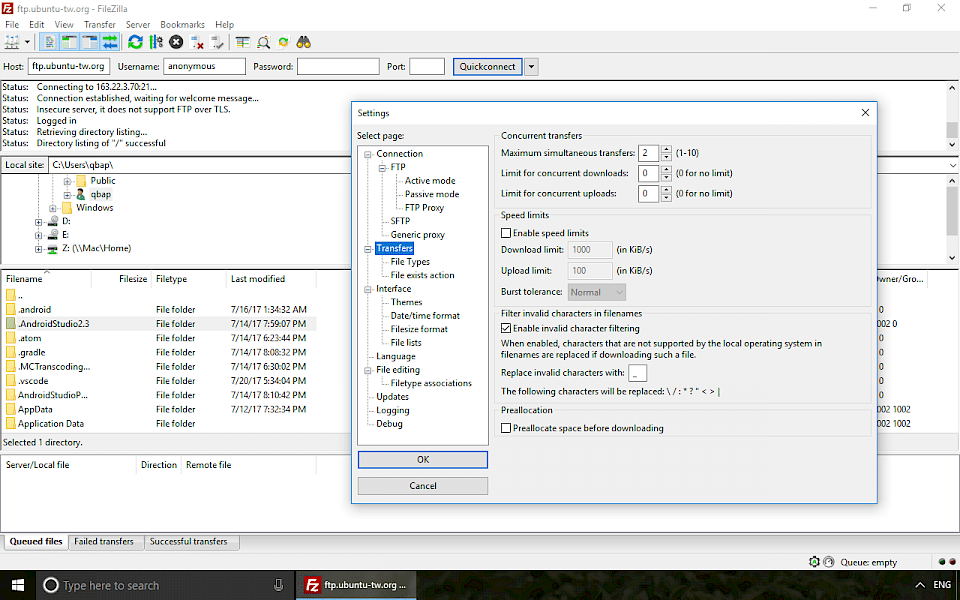 Most of all the application is easy to use and cross-platform running on Windows, Linux and Mac OS. We have access to bookmarks with favorites directories, file functions are available using drag & drop support, there is also filename filter, network configuration wizard, all operations are logged to file. FileZilla supports HTTP/1.1, SOCKS5 and FTP-Proxy.
FileZilla displays information about the access rights to files and folders, allows for making quick connections to specific servers. The user can easily manage all access data to servers including password, login name, connection type, FTP, path etc.
You might also like