Family Tree Builder download for Windows, Mac.
Category: Genealogy
Version: 8.0.0.8527
Last update: May 19, 2019
OS: Windows, Mac
License: freeware
What is Family Tree Builder?
.Family Tree Builder is one of the most feature-rich software to create family trees. One of the biggest advantages of this program is the ability to compare ties with trees of other users. Thanks to Smart Matches Technology you can match your tree to others and discover automatically new relatives.
There are many things that you can do using Family Tree Builder. Starting with an option to create a family tree visually, add thousands of people quickly, explore the history of the family, search for images using advanced face detection technology, browse archival records etc. Currently, the software offers access to over 28 million family trees and 78 million users. Automatically discovers historical records of your ancestors using Record Matching Technology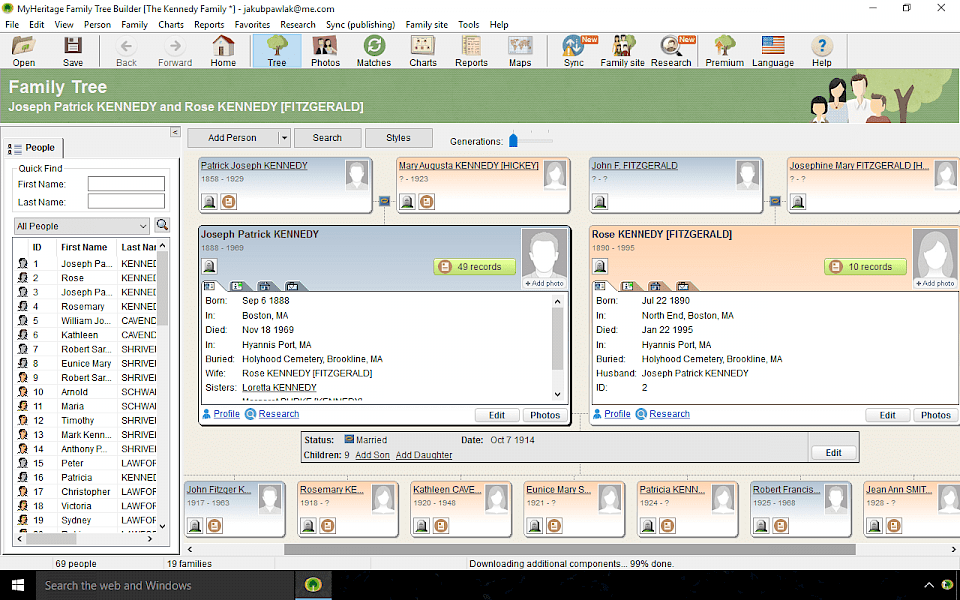 Moreover, Family Tree Builder allows you to generate interesting charts and reports using the built-in themes. Users can also select and view on Google maps relevant areas, typically associated with major events like buying an apartment, birthdays, holidays, etc. You can also print beautiful charts and reports. There is also an option to share your family history on your very own secure family site. Family Tree Builder offers support for the industry standard GEDCOM format.
Family Tree Builder Alternative