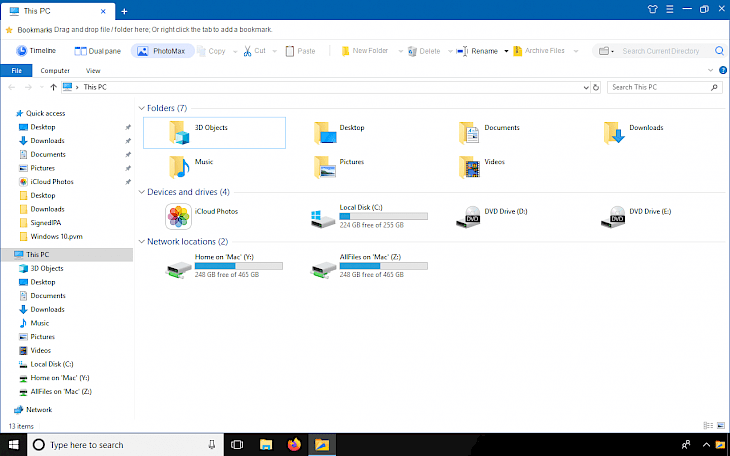 Download ExplorerMax
ExplorerMax is an amazing alternative to Windows File Explorer offering the chrome-style tabbing feature allowing you to open multiple files at the same window. If you think that that the built-in Windows Explorer is everything that you need, just try ExplorerMax because the program will change your mind.
Download ExplorerMax for Windows and start managing your files in a smarter way. The program works on a 64 and 32-bit system and was tested to operate from Windows Vista and up to Windows 10. The free trial version of the file manager offers access to all options for 30-days.
The primary purpose of this file manager is to deliver a better user experience then you already have, and I can assure you will. ExplorerMax is packed with numerous features that make your work faster. You can open folders in tabs, and quickly move files between favorites locations on your hard drive.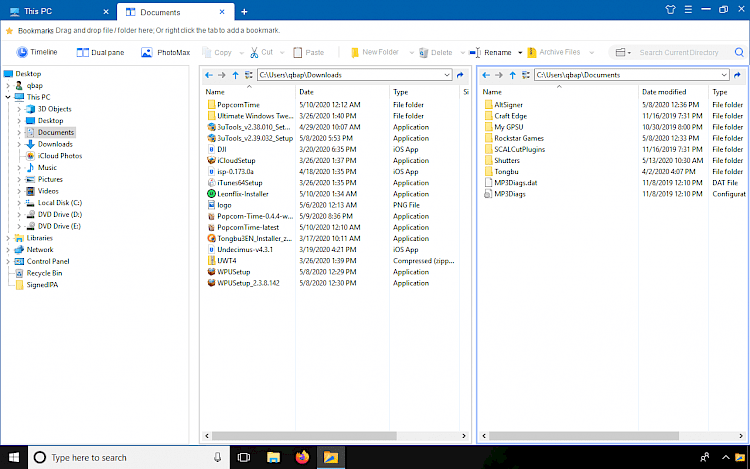 ExplorerMax looks familiar to the Windows Explorer. It provides a simple graphical interface that is convenient and easy to use. More than that, the Windows file manager comes with chrome-style tabbing, which makes your File Explorer look more elegant. You can view all files in a single window or the dual-panel mode.
One of my favorite features of the file manager is Timeline. It allows you to track all managed files at a certain moment. Here, you can find the browsing history classified into four groups - Today, Yesterday, Latest Week, Latest Month. Moreover, for unwanted history, clearing them all or selectively is up to you.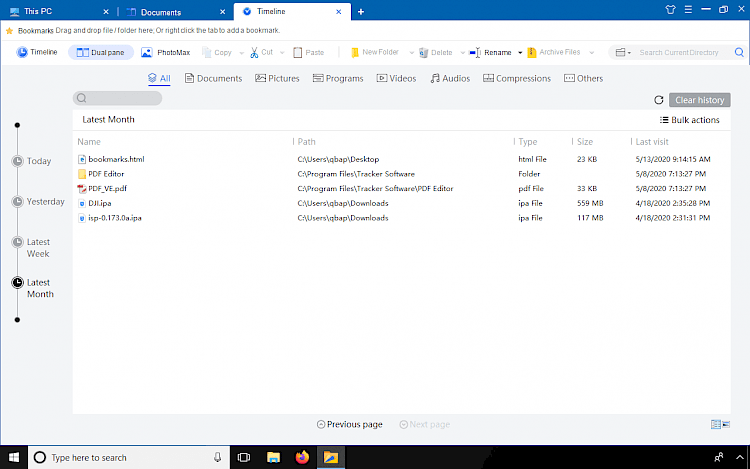 What's more, you may create bookmarks with a drag-and-drop. Simply move the desired folders to the bookmarks tab and access them quickly when needed.
ExplorerMax offers also a fast search engine. As long as you enter the keyword in the search box and set the target file type, you can get grouped results in a second. It realty works really fast. It's a modern-looking file manager and works great in Windows. Download ExplorerMax and try it yourself.
Whether you want to use a light look or the darker one, this file manager has the ability to change the theme. Besides, you can also find the file Archiver with an option to compress folders and documents to ZIP and 7Z formats.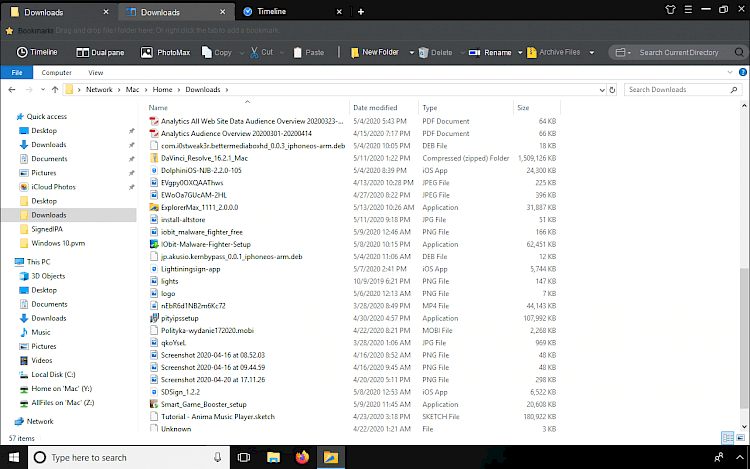 If you decide to archive some files, ExplorerMax allows you to choose from three compressions levels (Normal, Fast, Maximum) and even encrypt the file with a user's selected password. Of curse you have also quick access to most used file managing commands like copy, paste, cut, rename, delete, or create a new folder.
The chrome-styled file manager can be also integrated with Windows, lunch with system boot, and most importantly used with keyboard hotkeys. When you prefer to execute commands with the keyboard instead of using the mouse ExplorerMax offers this option. From the Settings page you can configure all settings.
Overall, ExplorerMax is the true alternative for Windows Explorer. The enhanced versions of the file manager offer everything you need to manage files. Using this program you can do everything faster. No matter if you copy a few files or manage a huge collection of data. I recommend downloading the ExplorerMax and try it today. The publisher offers also an option to get a free license.
You might also like