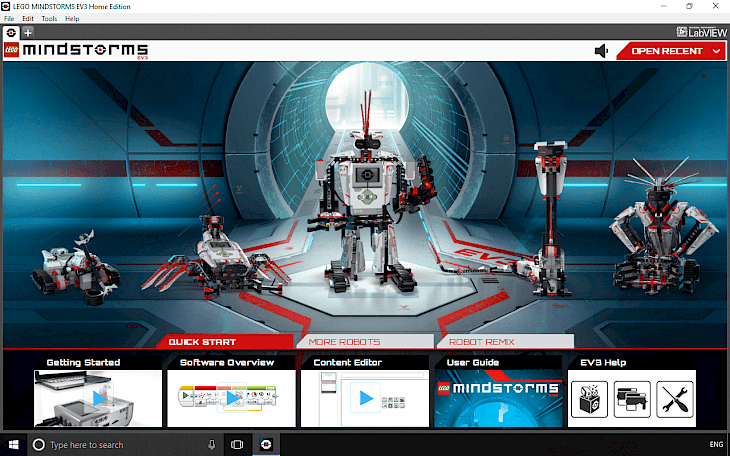 Download EV3 Software
EV3 Software is an icon-based software to program your Lego Mindstorms robots. The software is available for PC or MAC and allows you explore the magic of making your robot do whatever you want it to do.
Use the EV3 Programming tool to build a program for your robot and bring it to life. Make your robot move with the EV3 motors. Make your robot respond to touch with the EV3 touch sensor. The touch sensor makes your robot react when you push or release sensor in front. Create a program that makes your robot drive the way you want it to. Combine the blocks to explore the magic of bringing your robot to life. Lego Mindstorms EV3 Software is based on verity types of blocks that can be connected to control the behavior of your robot.
The action blocks control the actions of the program. They control motor rotations and also image, sound and the light on the EV3 P-brick. The Flow blocks control the flow of the program. All programs you create will start with the start block. The Sensor blocks allow your program to read the inputs from the Color sensor, IR sensor, Touch sensor and much more. The data operation blocks let you write and read variables, compare values and much more. The advanced blocks let you manage files, Bluetooth connections and much more.
You might also like