Enigma Virtual Box download for Windows.
What is Enigma Virtual Box?
Enigma Virtual Box 9.3 enables application files and registry entries to be combined into a single executable file, without loss of efficiency and without virtualized files having to be extracted to the HDD. Enigma Virtual Box is a free application that supports both x86 and x64 binaries.
The app is used for file and registry systems virtualization and allows users to pack all files and registry used by the application into a single executable file without the need to extract virtual files to the disk. With Enigma Virtual Box, you can virtualize any types of files, dynamic libraries, ActiveX/COM objects, video and music files, text files and more.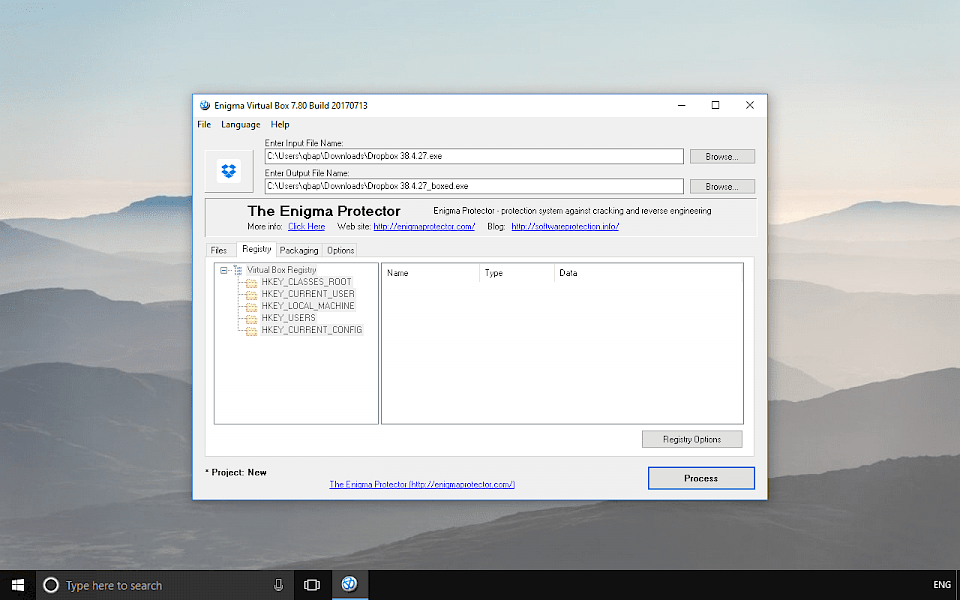 Enigma Virtual Box embeds a special loader into the main program module which runs before the main code of the application. The loader intercepts system calls to the disk for file read and write. If the target file is virtualized Enigma Virtual Box will emulate the file in memory and return the required result.
Enigma Virtual Box 9.3 does not extract temporary files to the HDD. File emulation is performed in the process memory only. The supported versions of Windows include Windows 2000/XP/2003/Vista/2008/Seven/2012/8/8.1 and Windows 10. You can get Enigma Virtual Box from our quick downloads links.
Enigma Virtual Box Alternative