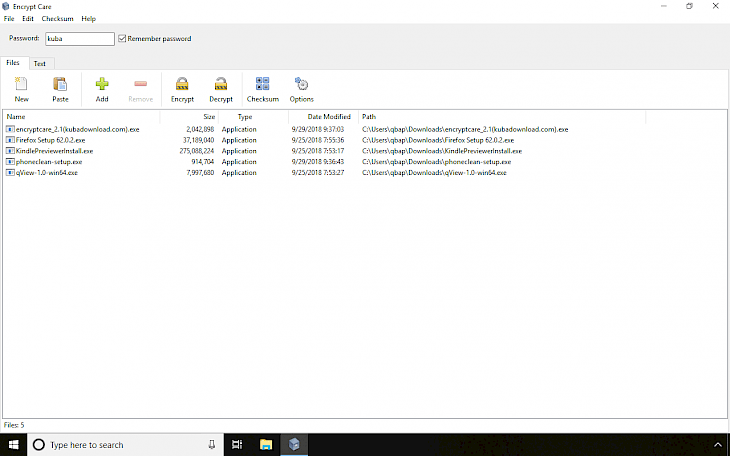 Download Encrypt Care
With Encrypt Care, the feature-rich encryption software, you can decrypt or encrypt files and text in batch mode, and generate, verify and export file checksums. The software is available for free for personal use only.
Encrypt Care allows you to protect your data using powerful encryption algorithms, as well as protect your messages. With Glorylogic Encrypt Care you can also generate checksum of any text or file, generate hash for multiple files, verify checksums, and also export checksums to TXT file or copy hash to clipboard. Encrypt and decrypt files including documents, photos, programs and more, and generate and export checksums for multiple files.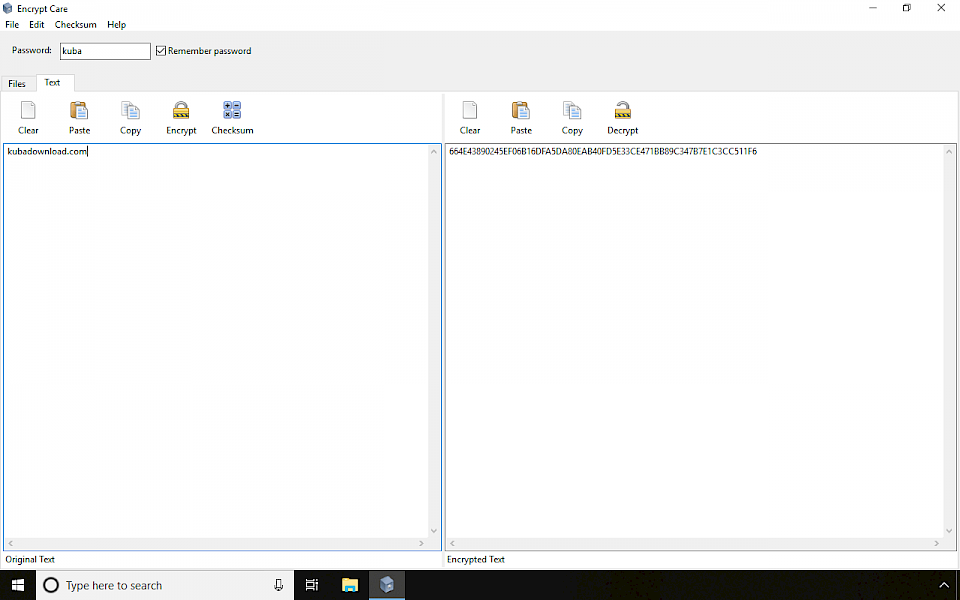 Glorylogic Encrypt Care offers supports most powerful encryption algorithms including AES, Blowfish, CAST, DES, IDEA, RC2, RC4, and TEA. The software can also generate various hashes. Supported formats include MD5, SHA-1, SHA-256, SHA-384, and SHA-51.
You might also like